CHARLESTON — Although West Virginia is blessed with an abundance of natural gas, there are several issues that need to be fixed for the state to keep up with the shale revolution currently taking place.
William M. Herlihy, chairman of Spilman Thomas & Battle's Natural Resources Practice Group said infrastructure is critical because there has been such a large amount of shale gas produced that producers can't feasibly get all of gas out.
"They also can't get it to more critical markets where they could achieve a higher price," Herlihy said in an interview with The West Virginia Record. "You have various companies, like Williams Companies and Dominion Energy, both of whom are building a number of pipelines."
Herlihy said there are many other companies engaged, like Blue Racer, but the two major ones are Mountain Valley Pipeline by Dominion and Mountain Sunrise Pipeline by Williams.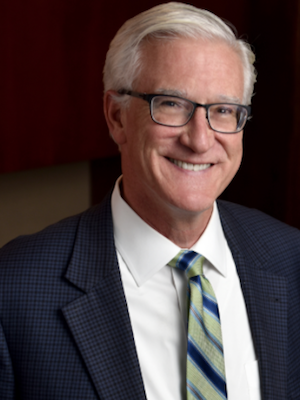 William Herlihy Spilman Thomas & Battle website
"So many of these wells have been drilled and completed that some of them haven't even been turned into production because there is not enough capacity to take the gas," Herlihy said. "There's an issue of how much volume they can transport and, secondly, they can't get it to certain areas like the Northeast and the Southeast that are in need of additional cheap gas, which would improve their market prices."
Herlihy said Dominion runs a liquid natural gas export facility in New Jersey called Cove Point and it helps these producers get more gas to that export facility so they can put it in cargo ships and ship it to other countries that need gas.
"The more they export through that the better prices they will get," Herlihy said, adding that the West Virginia Department of Environmental Protection has been as helpful as it can be.
"The obstacles have really been ... most of these major pipeline projects are interstate pipelines, so they cross state boundaries and, as a consequence, they are subject to jurisdiction by the Federal Energy Regulatory Commission (FERC)," Herlihy said. "So part of the issue has been that it takes time to get FERC to approve the permits and the routing for them."
He added that another issue has been the substantial number of court cases generally opposing the pipeline routing.
"These are court cases by non-governmental environmental groups," Herlihy said. "That has really increased the price and slowed down Mountain Valley, in particular, and, to a lesser extent, Mountain Sunrise.
"What they typically try to do is claim that the FERC approval process has some defect in it or that the Army Corps of Engineers, which has to give permits for crossing streams and wetlands, they will claim that process is somehow flawed. They will claim there are deficiencies with the applications there and how they were handled."
Herlihy said these organizations usually seek to enjoin the construction of the pipeline.
"Can they stop it completely? I doubt it," Herlihy said. "Has it increased the cost of it substantially? Yes, they have. And they have caused construction on the pipeline to stop on more than one occasion. I don't think that eventually, they are going to prevent the competition and operation of these pipelines. I think it's just a delay and as a consequence increase the expenses."
Herlihy said many of the wells in West Virginia have a high percentage of what is called natural gas liquids, which includes propane, butane, ethylene, propylene.
"Those natural gas liquids are feedstocks for plastics and other manufacturing industries," he said.
In September gas leaks set off 80 explosions in three communities north of Boston.
Herlihy said he went to a meeting in early October where a safety expert gave a presentation and she discussed the Massachusetts gas explosions.
"She believes there's no question that it was a pressure issue," Herlihy said. "The pressure of the gas moving into the service pipelines that go into people's houses. If you have a pilot light in a stove or furnace or water heater...if you double or triple the pressure on that line, that pilot light effectively turns into a blowtorch."
Herlihy said the safety expert was convinced that there was an over-pressurization problem that led to these residential fires—that it was some sort of human error in not maintaining the valving.
"In most utilities, and probably in that one too, they have multiple escape valves that prevent that over-pressurization from taking place," Herlihy said.
Herlihy said although West Virginia has a huge amount of natural gas ''there are a couple of big issues out there that make it more attractive, in my opinion, to drill these big horizontal drills either in Ohio or southwestern Pennsylvania. One would be the ability to get permits more quickly from the state agencies."
Herlihy said the second issue is that West Virginia has a 5 percent severance tax on the gross sales price for the gas, which is more than any surrounding state.
"There is even some consideration to increase that," Herlihy said. "But, I expect that issue to be raised at the next session of the West Virginia Legislature."
Herlihy concluded that West Virginia's litigious nature in West Virginia is also a huge drawback.
"There aren't nearly as many lawsuits filed against operating companies in Ohio or Pennsylvania as are filed in West Virginia," Herlihy said. "When I think about this sort of shale gas revolution and what has happened, I think the important things are getting more of the gas out of the area. A long-term concern is creating an environment where we can get these downstream manufacturing activities in place. I think that would be hugely beneficial to folks in this area."