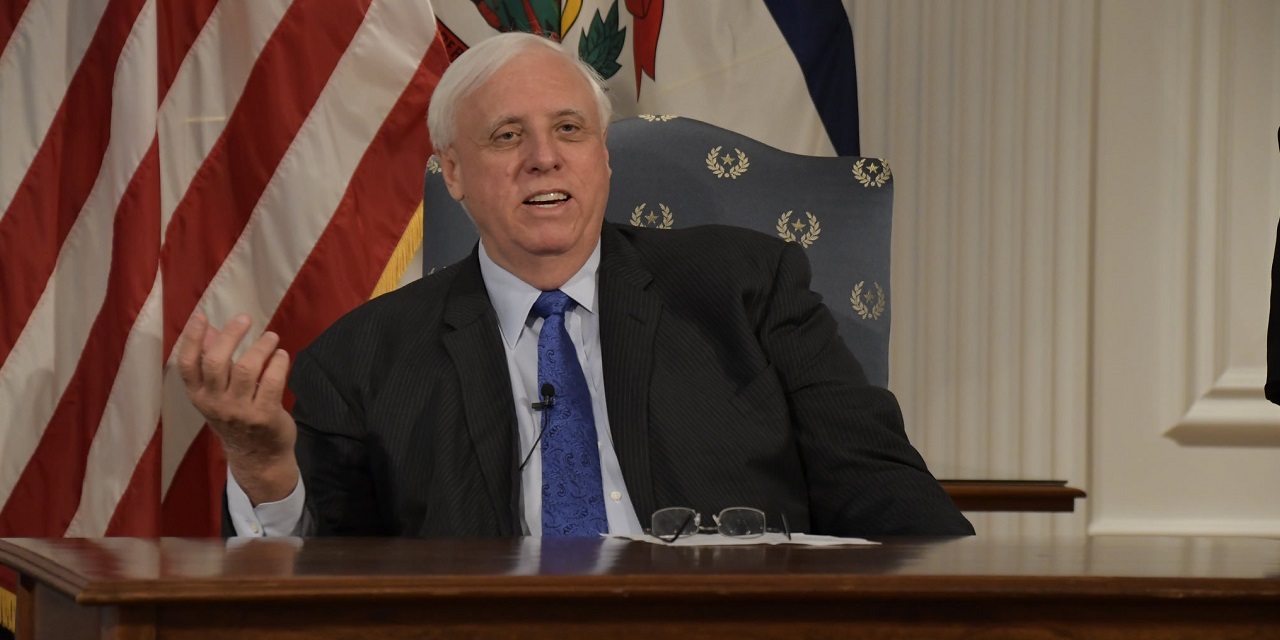 CHARLESTON – Gov. Jim Justice says talks are continuing regarding a state settlement with a major drug company, but said nothing is finalized and that both sides are working on the issue.
During an Oct. 25 press conference, Justice was asked about the rumored settlement with McKesson. Earlier in the week, Sen. Joe Manchin (D-W.Va.) said he had heard Attorney General Patrick Morrisey's office was close to reaching a $35 million settlement with the drug maker. But the state's Chief Deputy AG denied that.
"I'm aware, but I don't know the specifics to know that there's a settlement pending and all that kind of stuff in the next hours," Justice said during his press conference. "I know all the parties that are working on it are trying to come to what is a fair settlement and a fair number.
"There's no question that everybody that is involved is trying to work on just that."
Morrisey, a Republican, is Manchin's candidate in the Nov. 6 general election.
"Now the reality is, you know from a political standpoint we're two weeks out from the election, and no matter what the number is, if tomorrow the number came out and it was $400 million it could very well be that one side would say 'Well, that's not enough,' Justice said Thursday. "All of a sudden that gets all kinds of press and there's all kinds of hoopla because we're two weeks away from an election. If the number comes out $800 million — 'Well, that's not enough' and everything. But the realistic number may be $45 million.
"I just know that today, there's just too much politics in a number. Our people need to work through and come up with what's achievable and what's fair."
Manchin had said McKesson's board was to discuss the settlement Oct. 25 and that Morrisey's office planned an Oct. 26 press conference.
"For the sake of the State of West Virginia please don't do this deal," Manchin said during an Oct. 23 appearance on MetroNews' "Talkline" radio program with host Hoppy Kercheval. "We can't pick up all this cost, and, if we pick up all this costs, we're going to be basically detrimental to all of the other services that people are depending on.
"Gov. Justice, please, I'm imploring you. I've set in your seat before. I know the power you have. Please, jump in and stop this horrible, horrible settlement for the people of West Virginia because it's going to affect us for a long time."
The lawsuit filed by the AG's office claims McKesson helped trigger West Virginia's drug crisis by sending excessive prescription opioids to the state.
In a statement, Chief Deputy AG Anthony Martin called Manchin's actions "a shameful attempt to politicize our state's opioid epidemic" and said it "jeopardizes litigation efforts critical to protect the interest of every West Virginian."
"Contrary to Manchin's statements, we have received no offer and there has been no scheduling of a Friday press conference by our office," Martin said. "Anything said to the contrary is utterly dishonest and furthermore ignores that within hours of its filing, Attorney General Morrisey voluntarily recused himself from the McKesson matter and has not been involved in the case since."
Martin said the AG's office has been "a leader in attacking the opioid epidemic."
"Our more than $47 million settlement with 12 prescription drug wholesalers remains the largest pharmaceutical settlement in the state's history and the largest of its kind nationwide," he said. "In fact, Cardinal Health, in paying our state $20 million, has paid more than any other pharmaceutical distributer in the nation to date to settle claims of this kind."
The communications director for Morrisey's Senate campaign echoed Martin's comments.
"This is a desperate political stunt by Joe Manchin to cover up for his pattern of putting his financial and personal interests ahead of the lives of West Virginians," Nathan Brand said. "In 2007, Manchin sought to use $3 million of pharmaceutical settlement money for a personal helicopter.
"When the cost of lifesaving EpiPens skyrocketed by 400 percent, Manchin went soft on the pharmaceutical company to protect his political and family interests. The bottom line is that Joe Manchin is a dishonest Washington liberal, who sat idly by as the opioid deaths doubled in West Virginia when he was governor.
"West Virginians know Manchin has put his personal, political, and financial interests ahead of the health, safety, and security of the Mountain State."
Appearing on "Talkline" on Oct. 25, Morrisey said he had no further information.
"I honestly don't know the answer to the question because I'm not involved in the case. I stepped away from the case," Morrisey said. "Joe Manchin, once again, very dishonest.
"He went on the air just making stuff up as he goes along. He should go back to being a carpet salesman because he knows nothing about settlements and opioid lawsuits."