CHARLESTON – Former state Supreme Court Justice Allen Loughry has been sentenced to two years in prison.
Loughry was sentenced Feb. 13 in U.S. District Court on 10 federal counts after being found guilty on 11 during his trial in the fall before Judge John Copenhaver.
Loughry was also ordered to pay fines and restitution in the amount of $12,273. He also will serve three years of supervised probation. He is supposed to self-report to prison by April 5.
"I am fully aware of the seriousness of this matter on me and my family," Loughry said moments before the 94-year-old Copenhaver sentenced him. "I do not wish to minimize or trivialize this. I just want to begin the long process of putting some of the pieces of my life back together, including getting a job and becoming a productive member of society."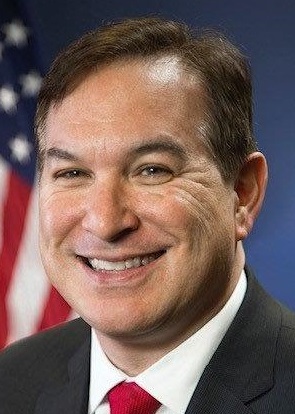 Stuart
"This situation has changed my life and the lives of my family forever."
Copenhaver said that was the first time he had heard regret from Loughry through the entire trial process.
"Since the beginning, except for the statement you just gave, I have not seen evidence of remorse," the judge said. "The Supreme Court will recover the trust and respect it rightly deserves."
After more than two hours of discussions about minutiae in Loughry's pre-sentencing report, Copenhaver said federal sentencing guidelines recommended anywhere from 10 to 16 months.
But because of the nature of Loughry's crimes and his position with the court and "out of respect for the law," Copenhaver handed out the two-year sentence. Loughry did request he serve at a federal prison close to Berkeley Springs.
Copenhaver commended Loughry as a jurist and as a husband and father.
"Then came the attempt to cover up," Copenhaver said. "You alone are not responsible (for everything going on with the state Supreme Court) but your conduct has contributed mightily."
Before sentencing, Assistant U.S. Attorney Philip Wright said Loughry was at the "apex of the judicial system" as a state Supreme Court justice.
"His damage can't be measured in dollars and cents, but the damage to the Supreme Court and the state is perhaps immeasurable," Wright told Copenhaver. "He promised to serve with honor, and the people elected him to do so. And he took an oath to do that."
Loughry has 14 days to appeal the sentencing. He also was granted permission to make trips to his native Tucker County before his sentence begins with permission from federal probation officials.
"Judge Copenhaver did an incredible job," U.S. Attorney Mike Stuart said after the sentencing. "The lack of remorse may have played a role in the harsher sentence. But, 24 months seems fair to me.
"The thing to take from this is that the justice system works."
Stuart said he is sad for Loughry and his family, but he said this still is a great day for the state.
"I take no personal pride in this, and I feel awful for his family," Stuart said. "But this gives West Virginia a moment of renewal.
"A position of such utter responsibility ... the idea that someone in his position would defy and step against the people of West Virginia ... well, there should be a vigorous, good strong sentence."
Earlier, Copenhaver had dismissed two motions by John Carr, Loughry's attorney, seeking a new trial. The most recent rejection came last week following a motion saying a juror's use of social media denied Loughry his Sixth Amendment right to a fair trial.
In October, a jury found Loughry guilty of 11 of the 23 charges he faced. He would found guilty of seven counts of wire fraud, one count of mail fraud, two for making false statements to federal agents and one count of witness tampering. Copenhaver later dropped the witness tampering conviction but said the federal government could decide if it wanted to retry Loughry on that charge.
The mail fraud count related to Loughry seeking reimbursement for a trip to a conference despite using a state vehicle and a state-issued gasoline purchasing card.
The wire fraud counts were about Loughry using a state vehicle and state-issued gasoline purchasing card for personal travel. Some of those trips were for events where he signed copies of his book "Don't Buy Another Vote, I Won't Pay For A Landslide," Loughry's book about West Virginia's history of political corruption.
"Certainly, it's not lost on me or anybody that he wrote a book on public corruption, holding himself out to be an ethics hero, and fell prey to the same corruption," Stuart said.
"Of great importance here is a sentence that promotes respect for the law, and deters others," Copenhaver said as he sentenced the former justice.
In the Feb. 11 filing, federal prosecutors also said Loughry had an "unbridled arrogance" and a "catch me if you can" attitude, noting that he lied to a federal agent during an interview which he requested.
"Of all the criminal politicians in West Virginia, the group that shatters the confidence of the people the most is a corrupt judiciary. It is essential that people have the absolute confidence in the integrity and impartiality of our system of justice," Loughry wrote in his 2006 book. The quote also is the first sentence of the prosecutors' Feb. 11 sentencing memorandum.
"And those very words apply to and, indeed, condemn Loughry, because he failed to live up to them, the prosecutors wrote. "He did not act with integrity but was corrupted by an inappropriate sense of power and entitlement, which resulted in his engaging in criminal conduct for seemingly trifling gains.
"That criminal conduct deserves stern punishment – not merely because of the nature and circumstances of the offenses of which the jury convicted him, but also to promote respect for the law, afford adequate deterrence, and provide a fitting punishment that will serve the ends of justice. …
"Loughry likewise held a position of public trust that contributed immeasurably to his committing the offenses. Indeed, his position of public trust was essential to his offenses. As a Justice and Chief Justice of the Supreme Court, there were no employees higher than he was in the organization. He possessed near limitless discretion in carrying out his duties and answered to no single individual. His autonomy and discretion were critical to his ability to commit the offenses in the first place and then to go for years before those crimes were uncovered."
Loughry also faces sanctions from the state Judicial Hearing Board. Its hearing on the matter is scheduled for Feb. 20. But during the Feb. 13 sentencing, Carr said Loughry already has signed an agreement to give up his law license and never run for public office again.
In addition to the federal charges, the state Judicial Investigation Commission charges also focus on Loughry's violations of the Code of Judicial Conduct by making "false statements with the deliberate attempt to deceive, engaged in sophism and gave disinformation with the intent to harm another person."
The JIC says Loughry denied that he had anything to do with renovations to his state Capitol office that included a $32,000 couch, $1,700 for throw pillows and a $7,500 wooden inlaid medallion in his office floor. The JIC also says Loughry violated the Code of Judicial Conduct "when he kept secret from other justices" a December 2017 federal subpoena served on the court.
Loughry "personally selected the couch," the JIC statement of charges says. "He also selected the blue suede fabric covering for the couch and the fabric covering the throw pillows."
Loughry was removed as Chief Justice last February, and he was suspended in June shortly after the federal criminal charges were announced. He resigned in November after his conviction. Loughry and three other then-Justices were impeached in August. Only current Chief Justice Beth Walker faced an impeachment trial. She was cleared in October. The impeachment efforts then were found to be a violation of the separation of powers doctrine.
"Corruption is a cancer that erodes the public's confidence in the government and undermines the rule of law," federal prosecutors wrote in the sentencing memorandum. "As the Supreme Court noted long ago, 'a democracy is effective only if the people have faith in those who govern, and that faith is bound to be shattered when high officials and their appointees engage in activities which arouse suspicions of malfeasance and corruption.'
"These concepts are particularly applicable when the malefactor is a judge. Here again, Loughry's own words apply: 'The overriding public interest in preserving the integrity of the judiciary demands that justices, judges, magistrates, and attorneys be accountable for their damaging behaviors.'"