CHARLESTON – The federal investigation into the state Supreme Court is over.
U.S. Attorney Mike Stuart issued a statement March 14 announcing the conclusion of the probe that has lasted for more than two years.
"Our long-term investigation into corruption of West Virginia's highest court is now concluded," Stuat said. "Absent new information or new allegations of impropriety or illegality, based on the information we have investigated and reviewed, we are hopeful that the period of uncertainty and taint of West Virginian's highest court is over.
"This does not mean there will not be another investigation regarding other issues at some point in the future, but, for now, we are finished with our work. Although necessary on behalf of the people of West Virginia and in defense of the rule of law, the indictment and conviction of former Chief Justice Allen Loughry and the Information and conviction of former Justice Menis Ketchum brought me no personal pleasure.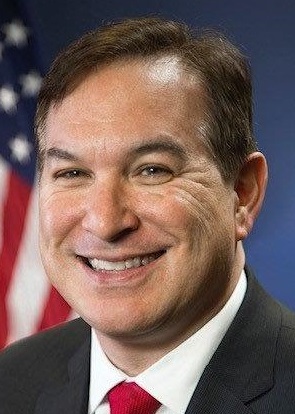 Stuart
"Rather, my satisfaction is that my office was able to play a significant role in restoring the confidence of the people of West Virginia in the West Virginia Supreme Court. I have great sympathy for the families involved in this matter, but I have said many times, this office takes the issue of public corruption and abuse of the public trust incredibly seriously. There is no such thing as a little bit of public corruption."
Loughry was convicted in October on 10 counts of mail fraud, wire fraud and lying to federal agents. He was sentenced in February to 24 months in prison and ordered to pay restitution and fines. He is scheduled to report to prison April 5.
Ketchum pleaded guilty to one count of wire fraud in August and was sentenced earlier this month to three years of probation.
"I want to thank the FBI, the West Virginia Commission on Special Investigations and the Internal Revenue Service-Criminal Investigation Division for their work in conducting the investigations and Assistant United States Attorneys Phil Wright and Greg McVey and former Assistant United States Attorney Anna Forbes their remarkable work in the prosecutions," Stuart said in his statement.
Stuart also "It's an unusual thing for any federal agency to issue a statement of conclusion, it almost never happens," Stuart told West Virginia MetroNews. "In this particular case, I thought it was important to say to the people of West Virginia you can have confidence in the West Virginia Supreme Court of Appeals.
"It's important you can have confidence in it because it renders such important judgments on so many important issues that affect everybody in this state."
The public's attention on the Supreme Court began when WCHS-TV's Kennie Bass first aired a report looking at spending for office renovations at the court. Former Justice Robin Jean Davis drew criticism then because the cost of renovations to her office was listed at more than $500,000. More than $433,000 of that cost was for construction costs.
"Our work resulted in the prosecution of two former Supreme Court Justices and the resignation of a third," Stuart told MetroNews. "I think it was the story that really consumed the imaginations of the public.
"For much of a year, if not longer, it took a remarkable amount of resources, a lot of hard work, late nights and weekends but ultimately we held Justices Loughry and Ketchum responsible for their abuse of the public trust.
"There were clearly moral and ethical failings with respect to the way the court was operating, the way justices were operating. This includes those who we have convicted and those who we did not. We are not the ethical police, and that is not what you want your U.S. attorney to be."