SUMMERSVILLE – It is an issue that is uncomfortable to talk about, but one that threatens the health, safety and well-being of some of our communities' most vulnerable.
Today, West Virginia faces a significant and startling workforce crisis. Our state desperately lacks the caregivers it needs to care for individuals with intellectual and developmental disabilities. As Governor Justice considers a special session, we must think about how we can address such a crisis. And while the problem is substantial, the solution is easy: a modest increase in reimbursement rates to ensure caregivers are paid a wage that reflects the vital service they provide to West Virginia communities.
Direct Support Providers or DSPs — assist individuals with disabilities in leading a fulfilling life in their community through a diverse range of services, including but not limited to helping individuals get ready in the morning, take medication, , support positive behaviors, or participate in social or work activities. Yet, the Medicaid reimbursement rate for DSPs has not kept pace with the increasing minimum wage. Their hourly wages have fallen well below the national average and are inconsistent with today's cost of living. In fact, many of our own employees have to work more than one job just to make ends meet.
West Virginia is also lagging behind nearby states that are taking steps to address similar workforce crises. Last year, Kentucky approved a 10 percent waiver rate increase for DSPs. The Governor of Ohio very recently introduced a budget containing funds to raise DSP wages. Maryland is also in the process of finalizing a six-year plan to raise provider rates to ensure that DSP wages remain above the state's pending minimum wage law.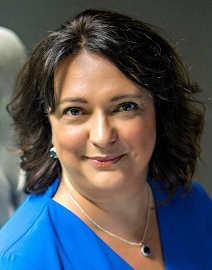 Vaughan
But this crisis doesn't just affect DSPs who are struggling to make ends meet. It's also impacting the individuals they care for and their families. Beyond the day to day tasks caregivers help with, they also play a major role in helping an often-overlooked population develop meaningful, long-term relationships and important social skills. We want individuals with disabilities to have these opportunities, but we can only do that if we are able to retain our caregiver staff. And that starts with paying them a livable wage.
Ernest Stonebreaker is a Community Service Coordinator for our sister organization in Huntington and a good example of the struggles behavioral health employees face. What began as a college job for Ernest quickly turned into a career caring for those with intellectual and developmental disabilities. Ernest is passionate about his work and his clients, often putting in 16-hour days, six to seven days per week. Ernest understands the importance of staying involved in his clients' lives and believes his job is critical to their well-being. He loves his job and cares deeply for the people he works with, but every day is plagued with worry about being understaffed due to low pay.
Ernest is one of many care providers who don't receive the benefits or pay they deserve. These caregivers are being forced out of their profession to find a more stable career. If all the Ernests in West Virginia leave for higher paying jobs in different sectors, we will not be able to care for the people who need our help the most.
It is time to come together to address this workforce crisis. A modest increase in funding will not only provide jobs to thousands of West Virginians but will ensure those with intellectual and developmental disabilities are receiving the care and support they need.
Vaughan is President/CEO of Seneca Health Services Inc., a behavioral health provider for Greenbrier, Nicholas, Pocahontas and Webster counties serving more than 6,000 individuals a year with behavioral health needs.