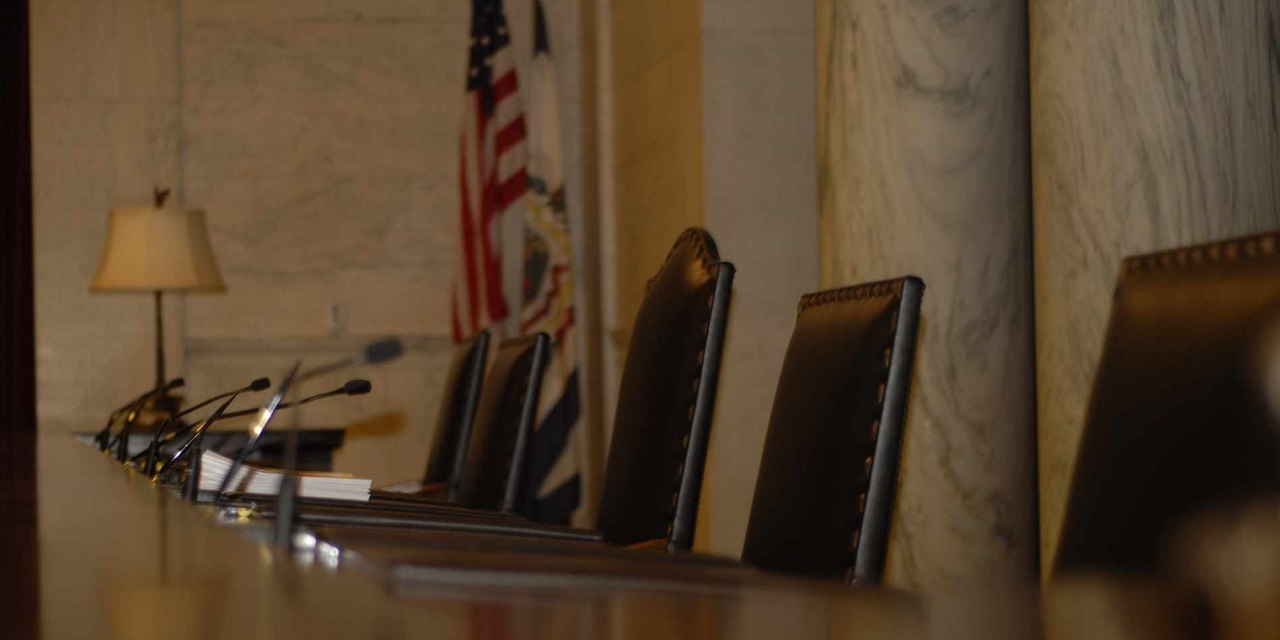 CHARLESTON — The West Virginia Supreme Court of Appeals issued a ruling on a case involving a trucking supplier and an insurance company, siding with the insurance company.
Chief Justice Beth Walker authored the majority opinion. Justices Margaret Workman and John Hutchison dissented and authored separate opinions.
"While void judgments are not subject to the strict one-year time frame set forth in Rule 60(b), the circuit court did not lack personal jurisdiction over Amoruso so as to render the judgment void," Walker wrote. "So, we find that the circuit court did not abuse its discretion in denying Amoruso's motion to set aside the default judgment."
Commerce and Industry Insurance sued Samuel R. Amoruso Jr., who does business as Quality Supplier Trucking Inc. for breach of contract in 2014, alleging he failed to pay insurance premiums, according to a March 27 opinion.
By 2016, the insurance company filed a motion for default judgment and the circuit court granted it.
After attempting to collect the judgment, the insurance company filed a writ of execution in April 2017, which it amended in May 2017.
On May 19, 2017, Amoruso filed a motion to set aside the default judgment under Rule 60(b) of the West Virginia Rules of Civil Procedure.
"Amoruso's motion contended that Commerce and Industry's workers' compensation policy was in the name of 'Q.S.I., Inc.' of which Commerce and Industry was aware and they instead chose to pursue the unpaid amounts from Amoruso in his personal capacity d/b/a Quality Supplier Trucking, Inc.," the opinion states.
The motion included a print-out from the West Virginia Secretary of State's website identifying Amoruso as the treasurer and vice-president of Q.S.I. Inc., as well as the workers' compensation policy issued to Q.S.I. Inc. and past-due notices sent to Q.S.I. Inc.
"Because Commerce and Industry allegedly sued the wrong entity by suing him in his personal capacity rather than suing Q.S.I., Inc., Amoruso alleged in his motion that Commerce and Industry had either made a mistake, or negligently or intentionally perpetrated a fraud on the court by misrepresenting salient facts," the opinion states.
The insurance company argued that Amoruso's mentality was that if he ignored the past due notices--and then the lawsuit--that it would go away.
"For the foregoing reasons, we do not find that the circuit court abused its discretion in denying Amoruso's Motion to Set Aside the Default Judgment, and so affirm the November 17, 2017 order of the Circuit Court of Mineral County," Walker wrote.
Hutchison wrote in his dissenting opinion that the fact was obvious that the insurance company deliberately sued the wrong defendant.
"The plaintiff had invoices it claimed to have sent to Q.S.I. and that it claimed were unpaid," Hutchison wrote. "However, instead of suing the entity everyone agrees had some culpability, Q.S.I., the plaintiff's lawyer consciously chose to sue Samuel R. Amoruso, Jr., personally, and doing business as Quality Supplier Trucking."
Hutchison wrote that in an unusual case like this, courts should not strive to be kneecapped by the rules.
"The Rules are supposed to be construed liberally to achieve justice, and that did not occur in this case," Hutchison wrote.
In her dissenting opinion, Workman wrote that Amoruso was clearly deprived of his substantial right to notice under Rule 55(b)(2).
"I am also troubled by the respondent's inability to explain why it instituted this action against Mr. Amoruso, personally, rather than the corporation with whom it had contracted, Q.S.I., Inc.," Workman wrote.
Workman noted this was an issue repeatedly raised by Amoruso as well.
"When this Court sought an explanation in this regard during oral argument, the respondent's counsel evaded answering the question and, instead, cited the scope of appellate review," she wrote.
Workman wrote that she firmly believed that the combination of several plain errors and "obstreperous misrepresentations" caused a lack of fairness for Amoruso's rights.
West Virginia Supreme Court of Appeals Case number: 17-1106