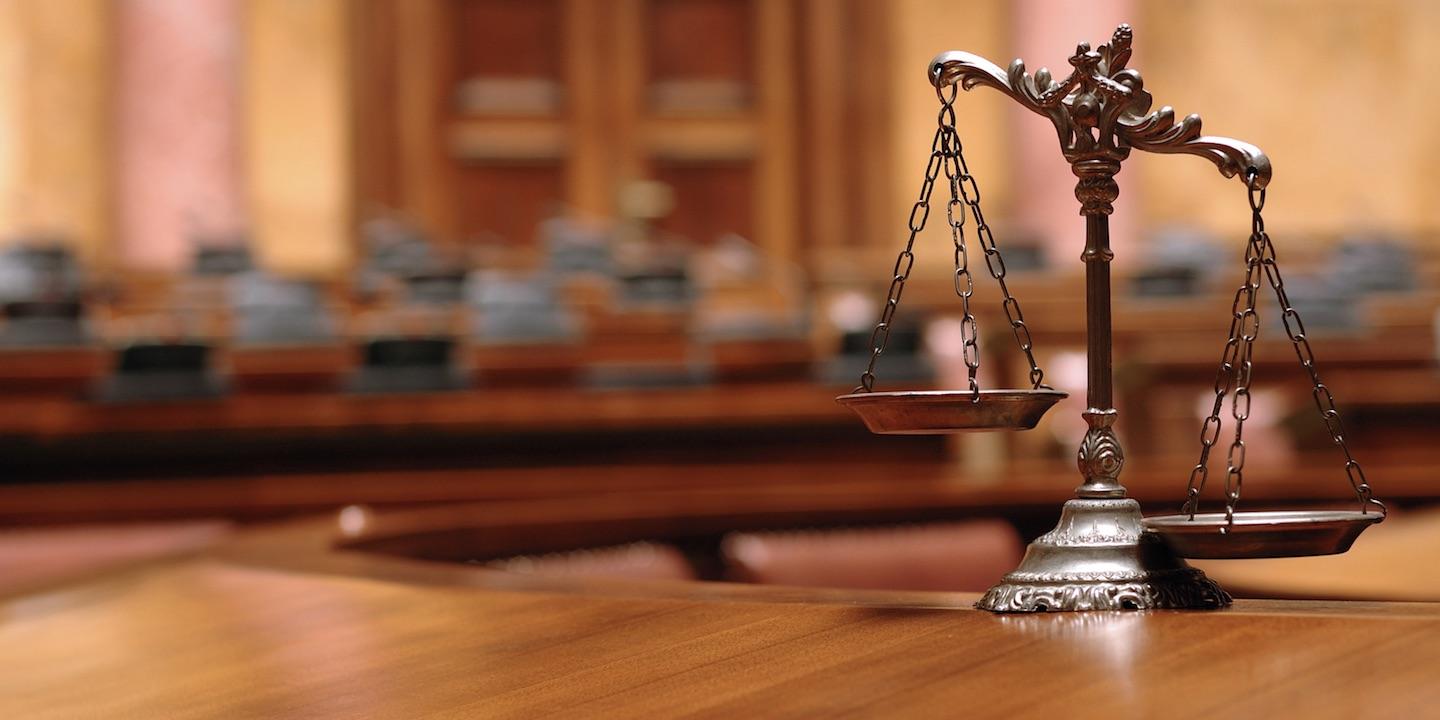 CLARKSBURG — A man is suing a number of entities and police officers, alleging his constitutional rights were violated in a two-year legal battle.
Norman Launi II filed a complaint April 29 in the Northern District of West Virginia against the Hampshire County Prosecuting Attorney's Office and County of Hampshire; the Morgan County Prosecuting Attorney's Office and County of Morgan; the Mineral County Prosecuting Attorney's Office and County of Mineral; and Dan James Jr., John Ours, Cpl. Scott Nazelrod and Col. Cahill.
The suit states that in November 2013, after a Hampshire County law enforcement community meeting, the defendants played a practical joke on defendant James, which harmed the relationship of the plaintiff and the other members of the team.
On Aug. 16, 2016, the plaintiff's former partner died. In August 2016, the alleged harasser — John Ours — was testifying for the state and falsely accused the plaintiff of lying on the stand, making allegations that the plaintiff had played a role in the death of his partner. Defendant James contacted the Assistant U.S. Attorney to request an investigation into the events surrounding the plaintiff's partner's death. The West Virginia State Police was contacted by James and began an investigation. In December 2016, the plaintiff began to be harassed by his former paramour and on Dec. 31, 2016 the harasser was directed by law enforcement to stop harassing the plaintiff.
On Jan. 25, 2017, the harasser again contacted the plaintiff and threatened him, claiming that she had videos that were incriminating. On Jan. 31, 2017, the plaintiff pressed charges against the harasser for harassment and the perpetrator was arrested, but posted bond shortly after. The misconduct against the plaintiff continued for months until on April 7, 2017 the plaintiff was charged with three counts of domestic battery and one count of domestic assault, based on false allegations made by the harasser. Prior to the plaintiff's trial for the alleged wrongdoing, the plaintiff had made a deal, stating that he would agree to a probationary period of one year, but Ours contacted the defense counsel and changed the terms of the agreement to a two-year probationary period. The plaintiff rejected the new agreement and on Oct. 24, 2017 in the trial when the plaintiff presented evidence of his own was accused of contempt of court for failing to previously disclose the evidence. The plaintiff was acquitted of all counts on Oct. 27, 2017.
The defendants are accused of violation of due process, unreasonable seizure, constitutional violations, liability, negligent training and oversight.
The plaintiff is seeking all reasonable sums due, attorney fees and court costs. The plaintiff is represented by Christian J. Riddell of the Law Offices of Stedman and Riddell in Martinsburg.
Northern District of West Circuit Court case number 3:19-CV-00065