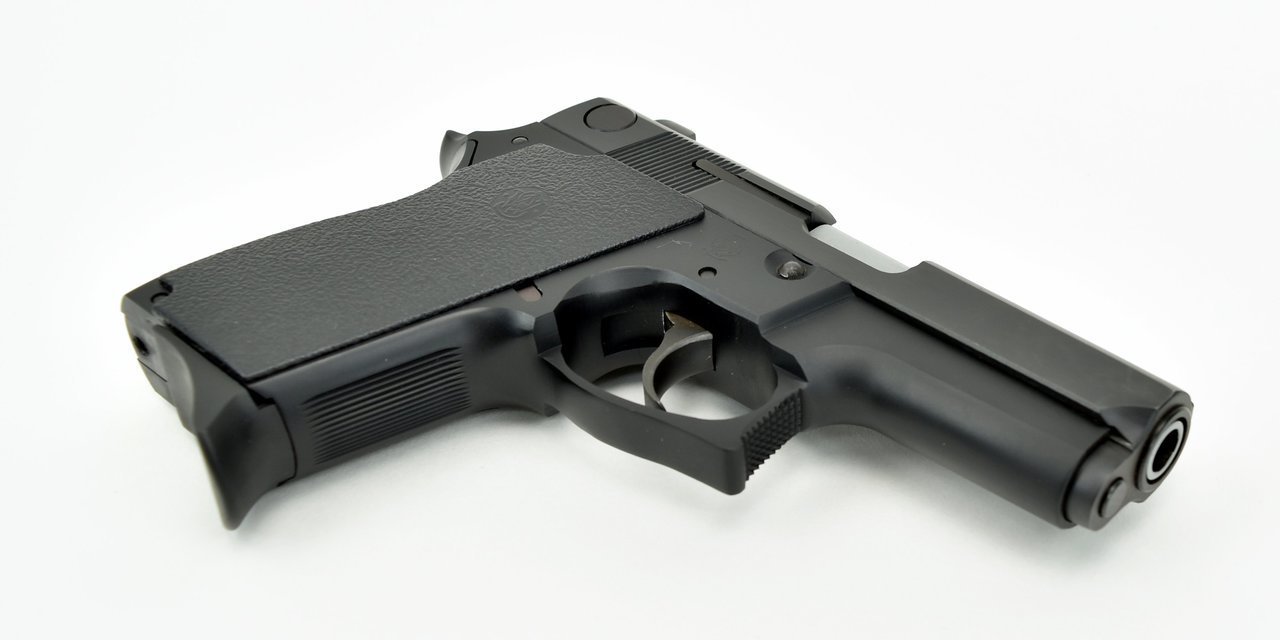 CHARLESTON — The West Virginia Coalition Against Domestic Violence filed a lawsuit against West Virginia Attorney General Patrick Morrisey, challenging a 2018 state law that allows individuals to bring firearms into parking lots of businesses and attempting to keep the attorney general from enforcing the law.
"This case is brought by a coalition of domestic-violence shelters whose mission is to provide a safe haven for women, men, and children fleeing violent homes and relationships across West Virginia," the June complaint states. "The shelters strive not only to protect domestic-violence victims from further physical harm but also to create an environment in which victims are not retraumatized."
The coalition claims that central to its mission is the need to keep weapons out of shelters and off shelter property.

Morrisey
"A domestic-violence shelter faces special dangers when someone brings a gun onto its property, whether that person is a known abuser, a shelter resident, or simply someone whom shelter staff doesn't recognize," the complaint states. "It is essential that shelter staff be allowed to protect themselves and their residents by exercising their professional judgment about how best to respond in such situations, whether by investigating, asking the person to remove the gun from the premises, or calling the police."
The coalition claims in 2018, the West Virginia Legislature made it illegal for businesses to not allow firearms on their premises.
The shelters strongly opposed the law, stating that it was their desire to determine for themselves "what is best when it comes to ensuring gun safety" on their own properties, according to the complaint filed in the U.S. District Court for the Southern District of West Virginia.
The coalition claims the law, W. Va. Code § 61-7-14(d), also forbids businesses from asking if someone has a concealed weapon in their vehicle, or from "taking any action against" such a person who has brought a firearm onto the business' property.
The shelters worry that the law puts them at risk for being sued by the attorney general or another aggrieved person and that property owners could face financial penalties and forced to ay attorneys' fees for aggrieved parties.
The shelters claim the law violates First Amendment rights to free speech and free association of the coalition's member programs, as well as their due process rights.
"The Coalition's members and their staff know firsthand the link between gun violence and domestic violence," Joyce Yedlosky, Team Coordinator of the West Virginia Coalition Against Domestic Violence, said in a statement provided to The West Virginia Record. "It is critical that they be able to make their own decisions about how best to keep their clients and staff safe. By threatening them with liability, this law deprives shelters of an important tool they use to keep survivors of domestic violence safe from firearm-related violence and intimidation."
Eric Tirschwell, the managing director of Everytown Law, said that the law is not only dangerous, but it is unconstitutional.
"The lawsuit alleges that property owners—including West Virginia domestic violence shelters—cannot be deprived of their rights to ask questions and make decisions affecting the safety of themselves and those they invite onto their own private property, including whether to keep guns out of their parking lots," Tirschwell said in a statement provided to The West Virginia Record.
The coalition is seeking a declaration that the law is unconstitutional and an injunction barring the attorney general from enforcing it.
Currently, more than 20 states have similar laws in effect, though West Virginia's is notable for its breadth, lack of exemptions and for the severe burden it imposes on property owners' rights.
The coalition is represented by Deepak Gupta and Jonathan E. Taylor of Gupta Wessler; J. David Fenwick and Lucas R. White of Goodwin & Goodwin; and Eric Tirschwell, Alla Lefkowitz and James Miller of Everytown Law.
U.S. District Court for the Southern District of West Virginia case number: 2:19-cv-00434