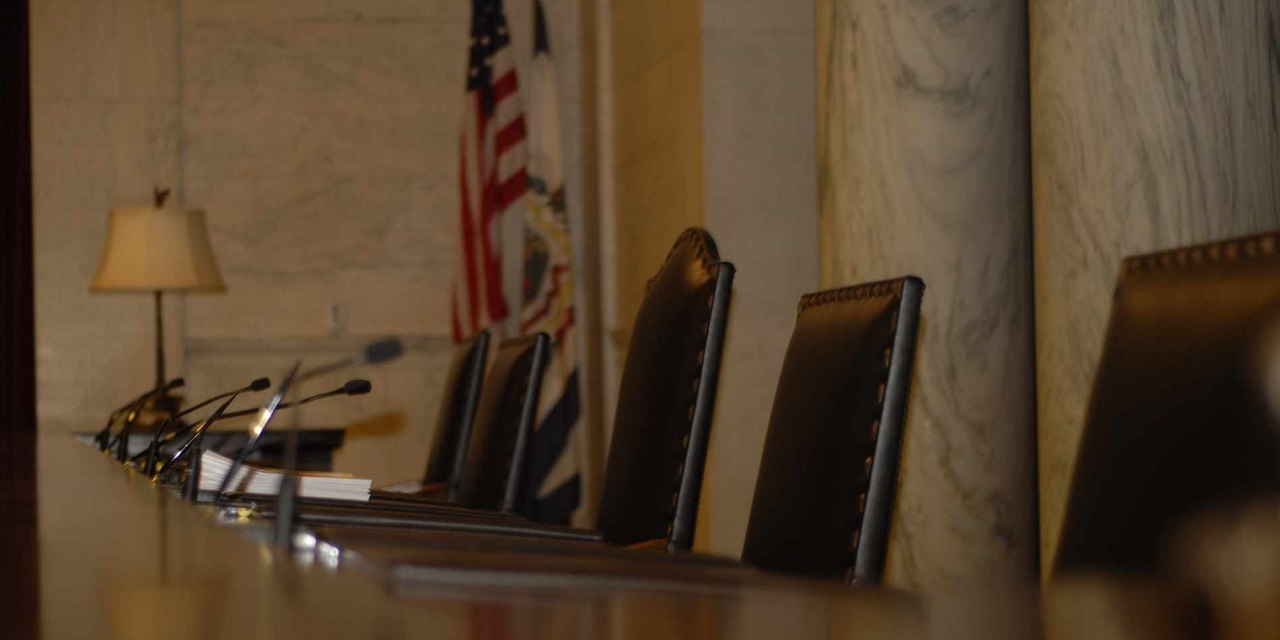 CHARLESTON —The West Virginia Supreme Court of Appeals has ordered the immediate suspension of 28 attorneys for failing to comply with the state's continuing legal education requirements.
The West Virginia Mandatory Continuing Legal Education Commission (WVMCLEC) initially sought the suspension of 59 active members of the West Virginia State Bar in March, according to the July 8 memorandum decision.
A rule to show cause was ordered and 31 respondents were then dismissed after they produced proof of compliance, the decision states.
Michael Anthony Aubele, Nathan Christopher Chapman, Shanaz Chowdhury, Jamie Lynn Crofts, Jeffrey A. Davis, Aaron M. Dorfzaun, David Peter Ducatman, John Marshall McAteer Enos, Barbara L. Freedy, McGinnis E. Hatfield Jr., Jack L. Hickok, T. David Higgins Jr., Richard Joseph Kabbert, John A. Kincaid Jr., David Morgan Laign II, James Carmichael Nace, Samuel Wesley Peterson, James M. Pierson, Chadrick Ray Porter, Joseph Andrew Ramser, Juliet W. Rundle, Amanda Hatfield See, Timothy Shawn Smith, B. Luke Styer, Michael Alan Turkaly, Gregory Blair Turpin, Emily Jane Wagner and Amanda McDonald Wiseley were named in the decision as having failed to complete the 24-credit hours required — which included at least three hours in ethics, office management, substance abuse and/or elimination of bias in the legal profession — between July 1, 2016 and June 30, 2018.
WVMCLEC notified the attorneys they were not in compliance previously, according to the decision. Each attorney was notified in which manner they were in non-compliance. The commission then sent a second notice advising each attorney they would be suspended if they did not comply with the requirements.
"Although each respondent had a 30-day period after issuance of the second notice to demand a hearing before the commission, no respondent did so," the decision states. "On March 1, 2019, the Commission instituted this action."
The Supreme Court found the remaining 28 respondents have failed to provide proof of compliance with the applicable mandatory continuing legal education requirements despite having received numerous notices from the Commission and this Court, and despite having ample opportunity to comply with the requirements. The court ordered the immediate suspension of the 28 respondents until they have complied with the mandatory continuing legal education and reporting requirements and the financial penalties or other requirements imposed by the commission through its regulations.
"Upon completion of these requirements to the satisfaction of the commission, each respondent's license shall be automatically reinstated unless the lawyer is under suspension for another reason or reasons," the decision states.
The Supreme Court adjudged, ordered and decreed the court give notice to each of the 28 respondents.
West Virginia Supreme Court of Appeals case number 19-0183