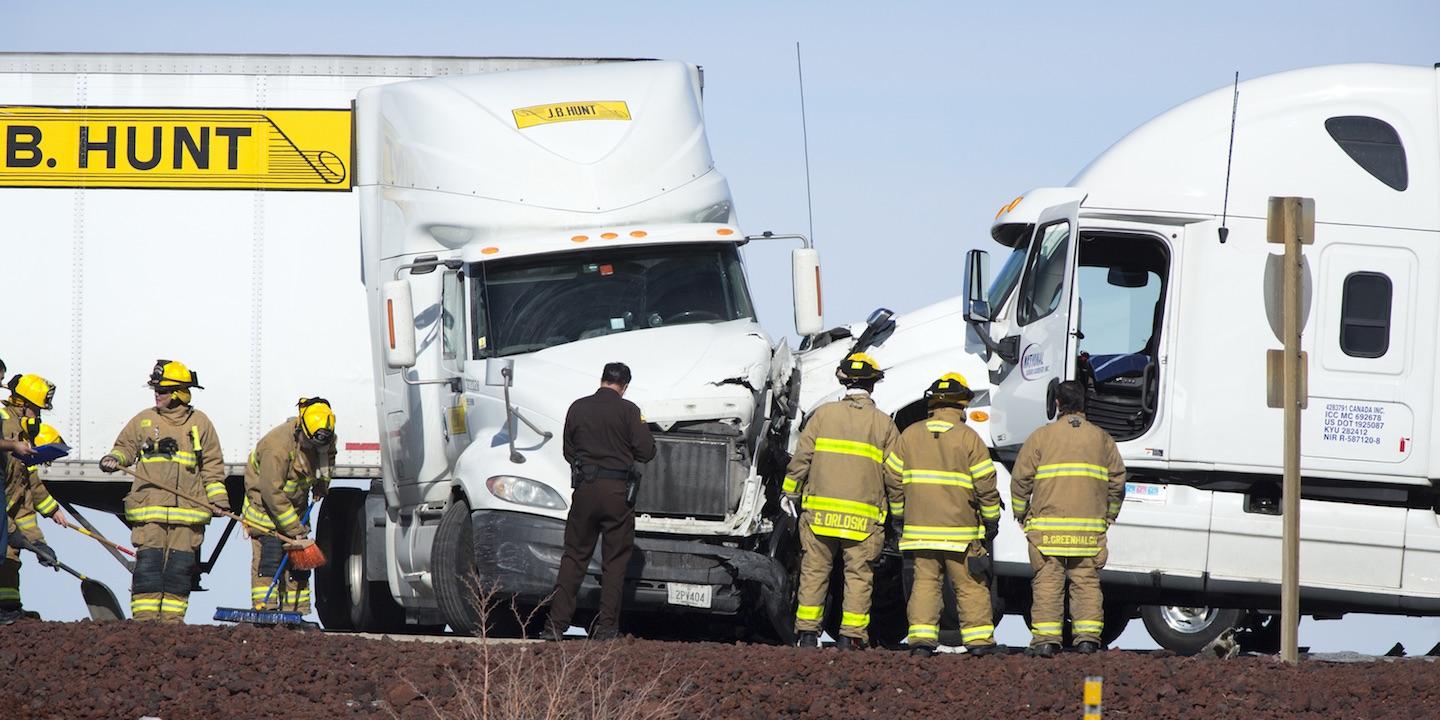 MOUNDSVILLE – An Ohio man who alleged suffered injuries after a crash in Glen Easton involving a Smithfield company's tractor-trailer claims the company should have known about its employee's driving history.
Gary Franklin Wick II filed suit in Marshall Circuit Court against Stacy R. Bates and Smith and Smith Hardwoods Inc. alleging negligence.
The suit stems from an accident that occurred in May when Wick was driving his pickup truck on Roberts Ridge Road in Marshall County when a trailer pulled by Bates went left of the center line on a curve and struck Wick's pickup. Wick alleges he sustained severe injuries in the collision. The suit states Bates was employed by Smith and Smith Hardwoods at the time of the collision.
Wick claims that Bates failed to yield the right of way, failed to stay in his lane, did not maintain control of the tractor-trailer and was not driving at a safe speed.
Wick's suit also alleges that Smith and Smith should have been aware of Bate's history of unsafe driving and that it did not monitor employees who operate the company's motor vehicles.
Wick seeks compensatory and general damages and attorneys' fees. He is represented by Bruce White and Jay Gerber Jr. of the Law Office of Bruce M. White in Parkersburg.
The case has been assigned to Circuit Judge Jeffrey Cramer.
Marshall Circuit Court case number 19-c-153