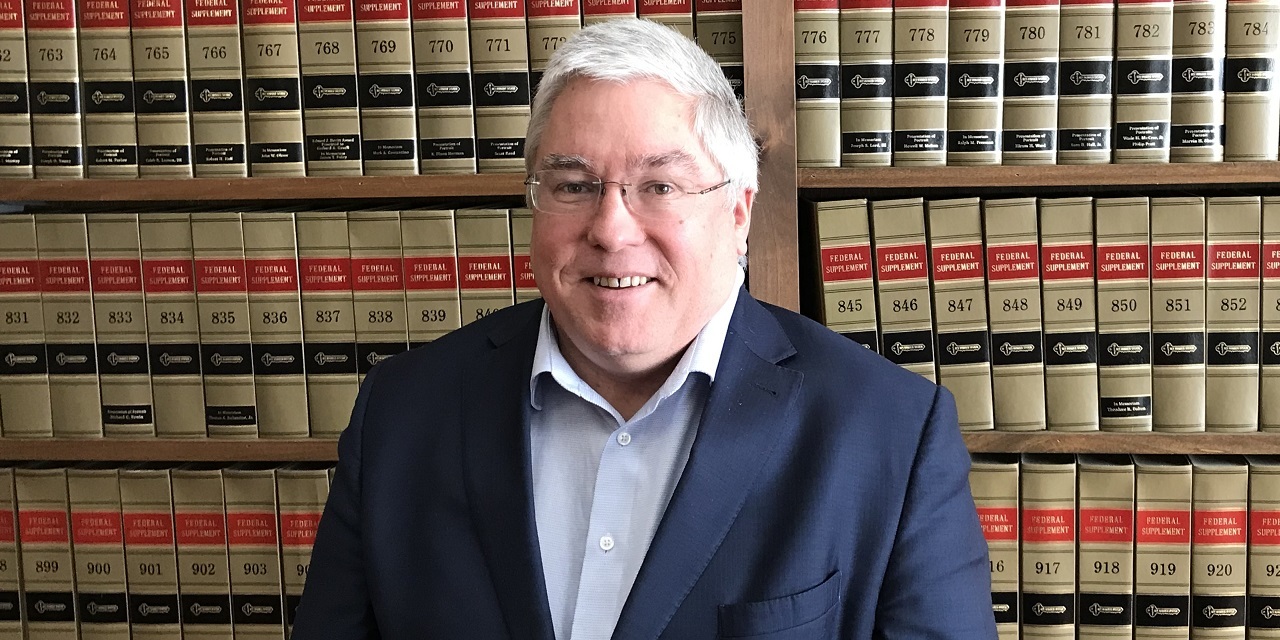 CHARLESTON — ACLU-WV believes Attorney General Patrick Morrisey is on "the wrong side of history" for siding with an employer in a case filed by LGBTQ individuals, but Morrisey stresses he is fighting against judicial overreach.
"The separation of powers is a fundamental principle understood by elementary civics students, and for good reason. It is critical to our free and democratically accountable form of government," Morrisey said.
Morrisey said when judges and "unelected bureaucrats" trust themselves to shape the law in place of our elected representatives, all Americans suffer.
The underlying cases involve employees who allege they were fired for being gay and transgender. It will be heard before the U.S. Supreme Court on Oct. 8. Morrisey is one of 15 state attorneys general who filed the brief Aug. 23, siding with the employers.
"Whether the policy be immigration, energy production or, most recently, workplace discrimination, our office has been consistent in defending the rule of law and the undisputed role of Congress to make important decisions that affect West Virginia," Morrisey said. "The constitutional principle that judges say what the law is, and only those men and women we elect get to make the law, is a policy-neutral decision."
Morrisey said championing the separation of powers is not a decision to condone or support discrimination.
ACLU-WV Executive Director Joseph Cohen said most West Virginians support the idea that no one should be fired because of who they are.
"This is a cruel, unnecessary move that does nothing to strengthen our state's economy and grow our workforce," Cohen said. "If President Trump and Patrick Morrisey get their way at the Supreme Court, it will give the Trump administration the license to take even more dangerous actions against transgender people, including denying health care or kicking people out of their homes. It would put kids and families at risk."
Morrisey said the states took no position on whether existing laws should be amended or supplemented to include protections based on gender identity and transgender status. He said they are simply arguing that judges cannot hijack the legislative process to make the law say something it does not.
Fairness West Virginia Executive Director Andrew Schneider said no matter the outcome of the cases, the need for the Fairness Act in West Virginia and the Equality Act nationwide is greater than ever.
"The fact these cases are even in front of the court shows that the rights of LGBTQ people should be made unambiguous in state and national law," Schneider said.
Morrisey said everyone has the opportunity to advocate for policy changes through elected officials.
"We all lose when we allow that process to be short-circuited by unelected judges or bureaucrats who twist the law to fit their desire," Morrisey said.
Morrisey joined in the brief by attorneys general from Tennessee, Nebraska, Texas, Alabama, Alaska, Arkansas, Idaho, Kentucky, Louisiana, Missouri, Ohio, Oklahoma, South Carolina and South Dakota.
U.S. Supreme Court of Appeals case number: 17-1618, 17-1623, 18-107