BECKLEY — U.S. Attorney for the Southern District of West Virginia Mike Stuart responded to recent allegations of sexual assault at the Beckley Veterans Affairs Medical Center.
Stuart said his office was aware of the sexual assault allegations at the hospital.
"My office takes these allegations very seriously and is working closely with federal, state and local law enforcement agencies to ensure this matter is investigated thoroughly and quickly," Stuart said in a statement.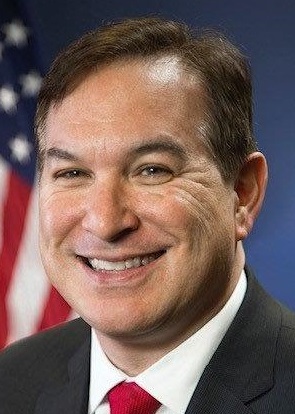 The allegations involved an unnamed patient who told WVVA Television he was one of more than 12 patients who were assaulted by an unnamed physician at Beckley VAMC.
The unnamed patient claimed after he sustained a back injury from his time in the military, he sought treatment at the Beckley VAMC, where he later realized what was happening to him by the physician. He didn't report the matter, but, according to WVVA, someone else did.
The VAMC released a statement, noting that the matter had been referred to the VA's independent inspector general.
"As soon as the Beckley VA Medical Center discovered these allegations, we immediately brought them to the attention of the VA's independent inspector general on June 12," the statement read. "Additionally, the Beckley VAMC fired this individual."
In the statement, the VA said it has made clear it will hold employees accountable when they fail to live up to the high standards veterans and taxpayers expect, and that's exactly what happened in this case.
"This is an isolated incident and as the independent IG said, the facility "has taken steps to ensure the immediate safety of its patients," the statement read "VA is cooperating fully with the independent IG's ongoing investigation."
VA Inspector General Michael J. Missal also commented on the matter.
"The Department of Veterans Affairs (VA) Office of Inspector General (OIG) has been working with our federal law enforcement partners to investigate expeditiously the allegations of sexual assaults at the Beckley VA Medical Center in West Virginia," Missal said. "As is always the case, the VA OIG takes seriously any allegation calling into question the care of veterans. The facility is aware of these allegations and has taken steps to ensure the immediate safety of its patients. At this time, we cannot comment further on this investigation."
The allegations come several weeks after separate allegations were made against the Clarksburg VAMC regarding the death of a patient that was deemed a homicide.
The claims against the Clarksburg VAMC involved Felix Kirk McDermott, who suffered a severely low blood sugar and died in 2018. Several months later, his family was made aware that his death was not from natural causes.