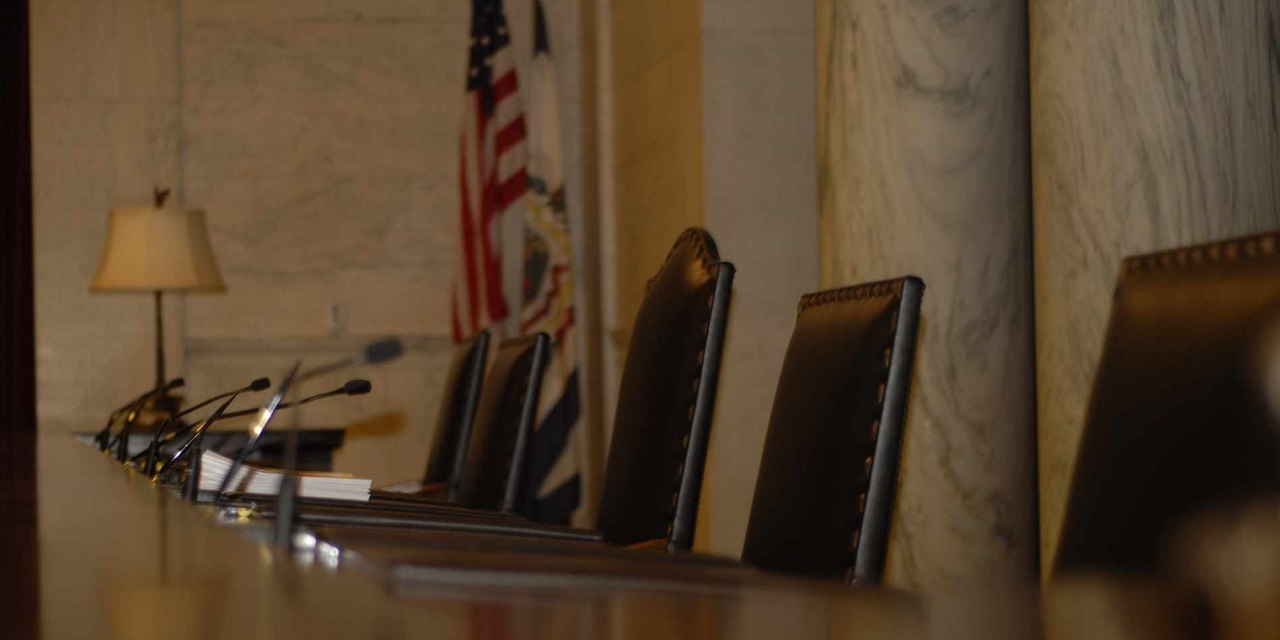 CHARLESTON — The West Virginia Supreme Court of Appeals agreed with a lower court in two of three orders when it granted summary judgment to two defendants in a lawsuit.
The appeal came before the Supreme Court after the petitioners, Roger D. Campbell, Kathryn D. Campbell, Heather Leigh Bailey, Bobby Lee Bailey, Terry Lee Plumley II, Shirley Marie Grimmett, Donna Jean Plymale, Shanda Miller, Rebecca A. May and Carol Murphy appealed three orders from Logan Circuit Court that were motions for summary judgment involving CSX Transportation, W.W. McDonald Land Company (WWMLC) and Skidrow Timbering Company.
The Supreme Court issued a memorandum decision affirming the circuit court's orders granting summary judgment in favor of Skidrow and WWMLC, noting that it is appropriate under Rule 21 of the Rules of Appellate Procedure.
"With regard to CSX, this matter is reversed and remanded for entry of an order containing findings of fact and conclusions of law that are appropriate for appellate review," the Sept. 9 decision states.
Certain areas of Logan County were flooded in June 2010 due to severe rainstorms and the petitioners argued that the respondents were negligent and caused or contributed to the flooding that damaged their property
Petitioners claimed that CSX "owns and maintains rails and culverts in the subject area" and that CSX has a duty to make sure the culverts are clear in order to prevent flooding. They also contended that CSX was negligent in designing, constructing and maintaining the culverts and drainage structures around its railroad track located across the highway from petitioners' properties.
WWMLC owns the land that constitutes the drainage basin that flows toward the petitioners' properties and Skidrow conducted operations on land owned by WWMLC above Landville in 2008, which the petitioners allege Skidrow failed to comply with state and federal regulations relating to its timbering operations and failed to have a run-off plan to ensure the safety of the petitioners' properties.
The lower court ruled that the petitioners' response to WWMLC's motion for summary judgment failed to comply with the requirements of West Virginia Rule of Civil Procedure 56(e) and they failed to present any evidence or legal arguments to support their claims against WWMLC "other than private nuisance," and that WWMLC is entitled to judgment as a matter of law on all the other claims alleged.
"We, therefore, conclude that the circuit court did not err in granting summary judgment in favor of WWMLC," the decision states.
The circuit court concluded that the timbering operations Skidrow conducted in the Landville area concluded approximately 20 months before the flooding occurred on the petitioners' property and that that the project was "found by the West Virginia Division of Forestry to be in compliance with applicable state laws and regulations with respect to its planning, operations and shut down."
The Supreme Court concluded that the circuit court did not err in granting summary judgment in favor of Skidrow.
The claims against CSX were reversed and the case was remanded.
West Virginia Supreme Court of Appeals Case number: 17-1034