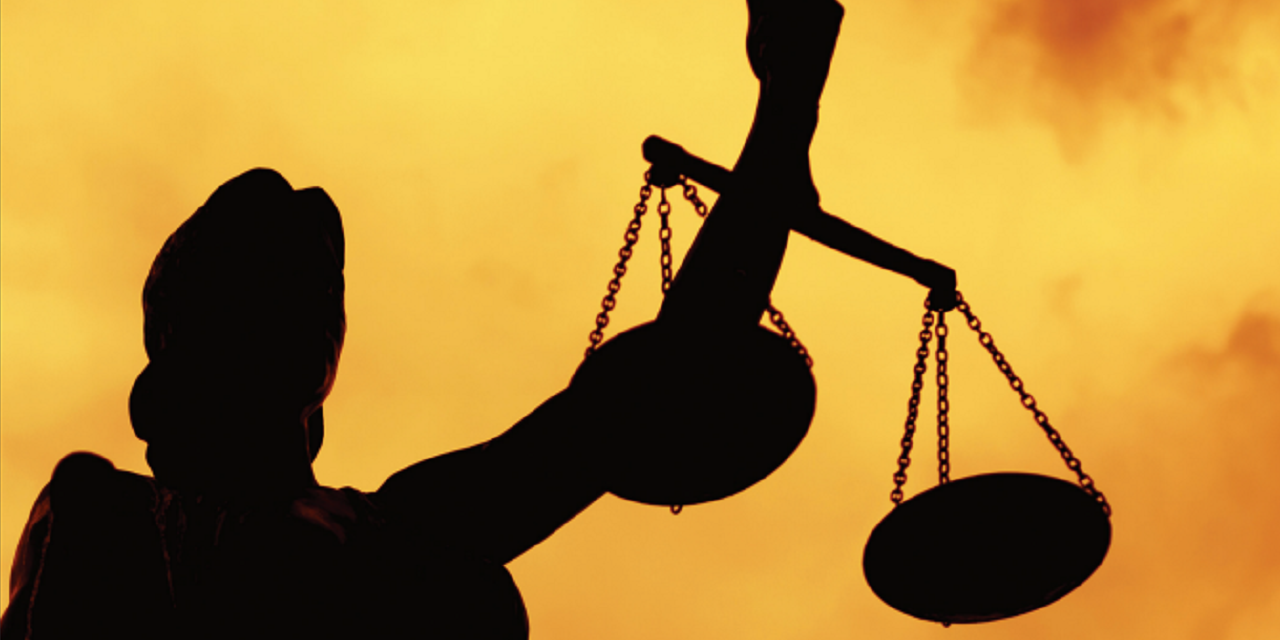 WASHINGTON – For the fourth consecutive year, West Virginia finds itself on the Watch List for the American Tort Reform Association's annual Judicial Hellholes report.
In its report, released Dec. 10, ATRA cites instability as the reason for putting the state Supreme Court on watch.
"After a tumultuous 2018, the West Virginia Supreme Court of Appeals has temporarily stabilized, but all will be up for grabs in the 2020 election," the report states. "Three of the five seats on the state high court will be on the primary ballot as individual non-partisan elections.

Whiteaker
"All eyes will be on the results, as the state has the opportunity to continue to move in a fair and balanced direction, potentially moving off the Watch List once and for all."
The executive director of a statewide legal reform group praised recent legislative efforts that have moved West Virginia from the top of the annual Judicial Hellhole list.
"West Virginia Citizens Against Lawsuit Abuse continues to be appreciative of the efforts from Senate President Mitch Carmichael and then-Speaker Tim Armstead to pass many legal reforms which have removed West Virginia from the Judicial Hellhole list," WV CALA's Jordan Burgess told The West Virginia Record. "The 2020 State Supreme Court elections will be critical to either maintaining the much-needed stability of the current bench or letting the greedy personal injury lawyers regain control of the State Supreme Court and reinstall job-killing jackpot justice."
The president of a statewide group for trial attorneys, however, labeled ATRA's report as an attack and "fake news."
"ATRA and the global corporate interests it represents continues to attack our state and mislead our lawmakers with its hellhole PR campaign," Kristina Thomas Whiteaker of the West Virginia Association for Justice said. "This so-called report isn't worth the paper it's printed on, and it has been discredited by the media, state and national legal experts, and academics for more than a decade. ATRA's only interest is lining the pockets of the corporate billionaires funding its fake news campaign.
"Equality and 'justice for all' are core American values, but ATRA wants to take that away from West Virginians. They spent millions in dark money to buy seats on the West Virginia Supreme Court in 2018, and they plan to do it again in 2020. ATRA's funders don't want fair and impartial justices. They want to rig our judicial system so they can increase their profits at the expense of our bank accounts and our constitutional rights. That's wrong. The Pledge of Allegiance says 'liberty and justice for all' – not justice determined by the size of your wallet."
The ATRA report mentions last year's impeachment proceedings, the federal conviction for mail and wire fraud and subsequent sentencing of former Justice Allen Loughry, former Justice Menis Ketchum's federal guilty fraud plea, former Justice Robin Jean Davis' retirement as well as public outrage regarding excessive spending on state Supreme Court office renovations.
"The future is uncertain for the Supreme Court of Appeals, as the composition of the court will be decided at the 2020 ballot box," the report states. "Justice Tim Armstead will seek a 12-year term, Justice (John) Hutchison will seek the remainder of the term for his seat (four years), and Justice (Margaret) Workman will not seek re-election.
"West Virginia is one of only nine states that does not have an intermediate appellate court, making it that much more important that the court provide balance and fairness."
ATRA also notes that most legal reforms stalled in this year's legislative session.
"An impressive record of legislative achievements in addressing excessive liability and lawsuit abuse between 2015 and 2018 helped West Virginia shed its status as a Judicial Hellhole," the report states. "This year, however, several long-needed legal reform proposals did not cross the finish line.
"Legislation to establish an intermediate appellate court has repeatedly fallen short of enactment. A 2019 bill passed the Senate, but failed to advance in the House. Although most West Virginians support establishing an intermediate appellate court, some members of the state's high court and the plaintiffs' bar have opposed doing so. The main sticking point was the cost of the new court for the state, which, of course, is ironic given the allegations regarding the justices' own wasteful spending.
"In addition to the Legislature once again failing to establish an intermediate appellate court, other important legislation stalled. Legislation introduced, but not enacted, included a commonsense proposal that would have allowed jurors in West Virginia to learn whether people involved in car accidents were wearing their seatbelts. West Virginia law currently allows the court to reduce a plaintiff 's damages by no more than 5 percent for not wearing a seatbelt, even though wearing a seatbelt is often the difference between those who live and survive a car accident and is required by law. Keeping this law in place blindfolds the jury from fairly considering irresponsible behavior, as it would in any other personal injury case."
ATRA says West Virginia also failed to address its status as an outlier in allowing plaintiffs who believe they were exposed to a hazardous substance to collect cash awards for medical monitoring without a present physical injury.
"Legislation is needed to rein in a 1999 West Virginia Supreme Court of Appeals decision that allows such claims even if the amount of exposure to a toxic substance is insufficient to cause injury and regardless of whether there is a medical benefit to early detection of a disease," the report states. "While some other states allow claims seeking medical monitoring, the requirements for doing so are tightly circumscribed and there are safeguards requiring any money spent to actually go toward medical tests. In West Virginia, plaintiffs can take the quick cash."
ATRA's yearly report ranks legal jurisdictions considered unfriendly to businesses and where they are perceived not to be given a fair shake in court. Philadelphia has claimed the No. 1 ranking – in part due to a historic $8 billion punitive damages verdict rendered this year in litigation connected to Johnson & Johnson's anti-psychotic drug Risperdal. California, New York City, Louisiana and St. Louis round out the top five courts on the list.