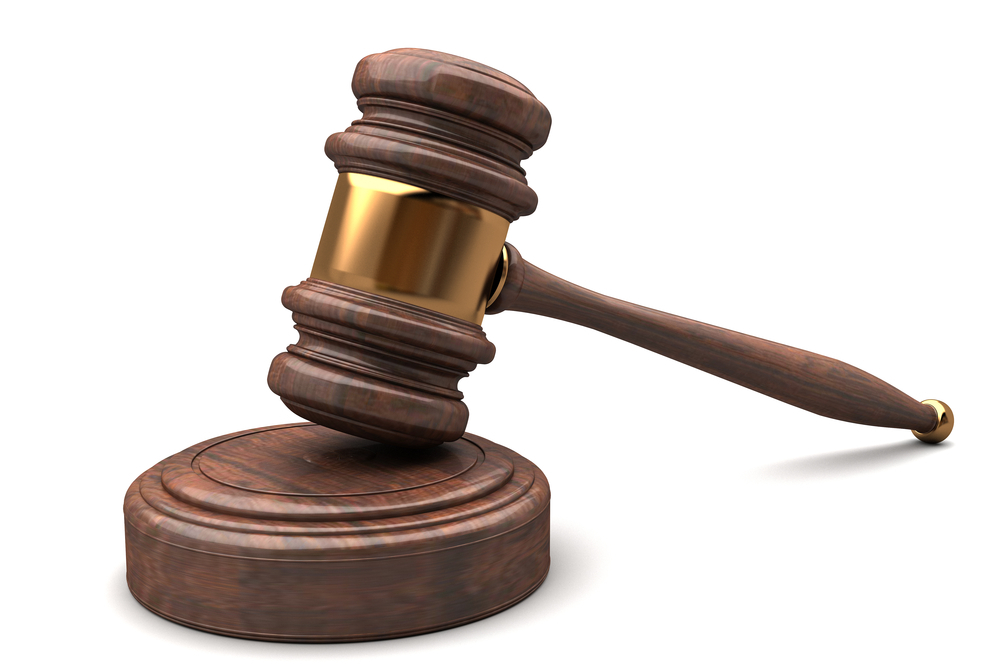 Shutterstock
By KYLA ASBURY
CHARLESTON – A federal judge has ruled that Joe Holland Chevrolet will not have to provide insurance coverage for some contraceptives to its employees.
District Judge Thomas E. Johnston issued the ruling May 29, ordering the defendants from enforcing the June 30, 2014, Contraceptive Coverage Requirement decided in the U.S. Supreme Court Hobby Lobby case and from taking any other actions based on noncompliance with the coverage requirement.
The judge ordered that judgment be entered in favor of the plaintiffs, Joe Holland Chevrolet and Joseph B. Holland, and against the defendants on the plaintiffs' claim under the Religious Freedom Restoration Act and dismissed all other claims against the defendants.
Johnston's decision cited the U.S. Supreme Court's Hobby Lobby decision from 2014, where the Supreme Court justices ruled in a 5-4 decision that some private companies may claim a religious exemption to federal mandates to offer certain kinds of birth control under employee health plans.
In the Hobby Lobby decision, the justices said for-profit corporations could hold religious beliefs.
Holland filed the lawsuit in 2013 against the U.S. Department of Health and Human Resources and its secretary, Kathleen Sebelius; the U.S. Department of Labor and its acting secretary, Seth D. Harris; and the U.S. Department of Treasury and its secretary, Jacob Lew.
Holland claimed the abortifacient requirement imposes an unjustifiable, substantial burden upon his exercise of religion "in direct violation of the Religious Freedom Restoration Act," and constitutes a substantial and indefensible violation of the plaintiffs First Amendment rights to freedom of religion, speech and freedom of association.
"As a devoted born-again Christian, Mr. Holland is resolved to conduct all aspects of his life, including his management of Holland Chevrolet, in accordance with God's Word," the complaint stated.
Holland claims the aborifacient requirement of the Affordable Care Act requires group health care plans to pay for the provision of counseling, education and the dissemination of information concerning contraception to all female beneficiaries that are capable of bearing children.
The abortifacient requirement unlawfully and unconstitutionally coerces the plaintiffs to violate their sincerely held religious beliefs.
"The Court's ruling reaffirms the constitutional principle that every American is free to live and work according to their beliefs, without fear of punishment by their government," Jeff Mateer of Liberty Institute, the plaintiff's attorney, said in a news release. "The government should never coerce faith-based, for-profit businessmen to violate their religious beliefs.
Holland was represented by Allen R. Prunty, Kent J. George, William C. Port and Brian E. Calabrese of Robinson & McElwee PLLC; Mateer and Hiram S. Sasser III of Liberty Institute; and Jeremiah G. Dys of the Family Policy Council of WV.
The defendants were represented by Assistant Attorney General Stuart F. Delery; Deputy Assistant Attorney General Ian Heath Gershengorn; U.S. Attorney R. Booth Goodwin II; U.S. Depart of Justice Branch Director Jennifer Ricketts; U.S. Department of Justice-Civil Division Deputy Director Sheila M. Lieber; Stephen M. Horn of the U.S. Attorney's Office; and Michelle R. Bennett of the U.S. Department of Justice-Civil Division, Federal Programs Branch.
U.S. District Court for the Southern District of West Virginia case number: 2:13-cv-15487