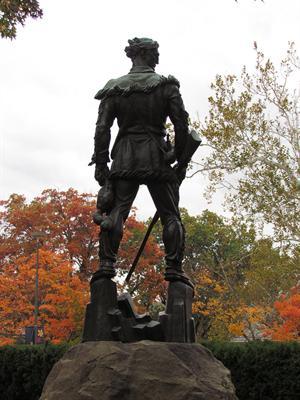 MORGANTOWN – A lawsuit between West Virginia Radio Corporation, West Virginia University Board of Governors and the West Virginia University Foundation regarding media rights has been settled.
WVRC, WVU and WVUF released a joint statement June 24 announcing the settlement that had been reached in regards to the litigation currently pending before the Business Court in Monongalia Circuit Court.
The settlement includes a resolution of all claims against all parties in the litigation.
The suit was initially filed by WVRC on June 19, 2013, and involved claims surrounding the bidding process in WVU's Athletic Multimedia Rights and the acquisition of certain equipment by WVUF for WVU's Athletic Department.
A trial was scheduled for June 22.
WVU President E. Gordon Gee released a statement saying he was very pleased to bring the matter to a final resolution.
"WVRC is a significant contributor to our local community, West Virginia University, and the State of West Virginia," Gee said in his statement. "The University deeply appreciates and values the partnership it has had with WVRC for more than 70 years in bringing high-quality radio broadcasts to Mountaineer fans throughout West Virginia and the surrounding states."
WVRC Chairman John Raese said he was also very satisfied with the settlement and the need to move forward.
"I certainly appreciate the approach of Dr. Gee to these matters," he said in his statement. "Our companies will look forward to supporting WVU's and the Foundation's mission of making WVU one of the leading institutions of higher education in the country."
Terms of the settlement were not disclosed.
WVRC contended the bidding process to award the media rights had been tainted to favor IMG College, which paid $86.5 million for the rights to broadcast WVU sports for 12 years.
In August, Monongalia Circuit Judge Thomas Evans ruled that WVU did not violate state purchasing laws, as the suit contended, since the university was selling the rights to the highest bidder.
Prior to awarding the contract to IMG College, WVRC had produced and distributed WVU sports radio broadcasts on the Mountaineer Sports Network, a network that included a number of WVRC stations around the state.
WVU released a statement, concluding: "In light of the allegations made by WVRC, WVU conducted an evaluation and analysis of its procurement and purchasing practices, including an assessment of the personnel and structure, procurement policies and procedures, operational efficiency and effectiveness, and information technology utilization.
"As a result of this evaluation process, WVU has undertaken significant, ongoing improvements designed to enhance its procurement function. Additionally, the WVUF, operating in conjunction with WVU, modified the procedure by which it authorizes disbursements of funds held by the Foundation for WVU."