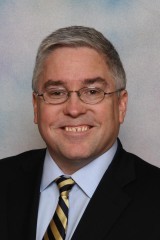 CHARLESTON — West Virginia Attorney General Patrick Morrisey has warned school districts to be on the lookout for invoices for textbooks that the school did not order.

"Our office has received complaints and inquiries from several high schools and middle schools that they have been mailed invoices from Scholastic School Supply of Las Vegas, Nev., for textbooks they never ordered or received," Morrisey said in a press release. "These invoices are nothing more than an attempt by someone or a group of people to take advantage of schools during the chaotic first few weeks."

The invoices list the same quantity and type of textbooks and the same price: 50 copies of "English-Language Arts Practice Book" for $647.50. Schools that contacted the AG's office all say they never ordered the textbooks. When the schools have called the number on the invoice to question it, a message tells them the number is not in service.

"Unfortunately, this scam is not just impacting West Virginia schools," Morrisey said. "The Better Business Bureau recently issued a warning about Scholastic School Supply sending invoices to school districts throughout the country.

"In every case, the invoice was for $647.50 and the textbooks allegedly purchased were English or math workbooks."

The address provided on the invoice is for a retail plaza in Las Vegas. The phone number listed on the invoice is no longer in service, and the International Standard Book Number, or ISBN, listed on the invoice for the textbooks does not appear to be an active number.

School districts that have received the invoice are urged to not pay it. Instead, officials with the school district should file a report with the West Virginia Consumer Protection Division online at www.ago.wv.gov or call 800-368-8808.

Morrisey's office also says that if the invoice was received via U.S. Postal Service, school officials also should file a report with the local postal inspector and the Federal Trade Commission at 877- 382-4357.