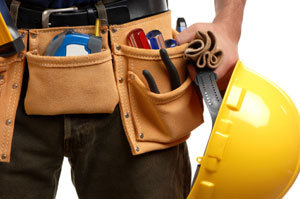 HUNTINGTON – An employee is suing Ashgrove Holdings and DGI-Menard after he claims he was injured during the scope of his employment.
On May 8, 2013, Lewis Clay Rader, who was employed by the defendants as a grout pump operator, was working on the construction of the Nitro bridge and he was standing at a pump filling out paperwork and waiting to grout the next hole, according to a complaint filed last month in the U.S. District Court for the Southern District of West Virginia.
Rader claims the Bobcat operator and/or the drill was in the process of moving the grout hose, unbeknownst to him, and, in the process of moving the hose, it tightened, moved and hit his feet, knocking him to the ground, pulling him into the pump and crushing his feet between the pump and the hose.
The plaintiff did not known the grout hose was being moved in or near his location until he was hit by it and he screamed for help, however, it did not arrive until after he had already suffered serious injuries, according to the suit.
Rader claims before the incident, Menard's superintendent was aware the hose was installed incorrectly and was aware of the dangers associated with an improperly installed hose.
Rather than eliminate the risk and reattach the hose properly, the superintendent informed the Bobcat operator of the improperly installed grout hose, but ordered the Bobcat operator to proceed with moving the hose anyway, according to the suit.
Rader claims with the hose incorrectly installed, it moved toward his area and injured him.
Because of the defendants' actions, Rader suffered an acute and chronic low back sprain; right hand contusion; crush injury with abrasion and laceration of the left foot and great toe complicated by cellulitis and gangrene; and partial ray amputation of left great toe, according to the suit.
Rader's wife, Kimberly Dawn Rader, was deprived of her husband's services and consortium and is required to perform duties that she would not have had to perform if her husband had not been injured.
The Raders are seeking compensatory damages with pre- and post-judgment interest. They are being represented by Frank Venezia and Benjamin M. Mishoe of Shaffer & Shaffer PLLC.
U.S. District Court for the Southern District of West Virginia case number: 3:15-cv-01750