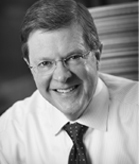 CHARLESTON – Charleston attorney Ben Bailey announced last month that a judge has approved a settlement with Toyota that resolves claims its vehicles experienced sudden and unintended acceleration for $1.1 billion.

Bailey, of Bailey & Glasser, was one of nine lawyers appointed to the Plaintiffs' Steering Committee for plaintiffs claiming they suffered an economic loss as a result of an unintended acceleration.

U.S. District Judge James Selna of California granted preliminary approval of the settlement on Dec. 27. It provides $500 million in cash for plaintiffs, plus break override systems, a customer support program and the establishment of the Automobile Safety Research and Education Fund.

The PSC was headed by Steve Berman of Hagens Berman in Seattle, as well as Marc Seltzer of Susman Godfrey in Los Angeles and Frank Pitre of Cotchett, Pitre and McCarthy in California.

Bailey called it "an extraordinary pleasure to fight alongside a great lawyer like Steve Berman, to bring finality to an enormously complicated case and provide extra safety and compensation to Toyota owners across the country."

The settlement does not cover wrongful death or injury lawsuits.

"The court is satisfied that the representation is fair and adequate," Selna wrote.

"On the present record, the court can discern no conflict of interest between the class representatives and the class members. Class counsel have litigated the present class action on behalf of the class with competence and zeal."

Selna wrote that approximately 2.7 million vehicles will have the break override system installed, and those vehicles not eligible will receive a cash payment.

Selna also wrote that the $500 million figure "is not illusory. The full amount will be paid in one fashion or another."

Attorneys will be paid $200 million for their work. The payment will be separate from the settlement.

Bailey said his firm filed one of the first cases in 2009 after drivers started complaining. His case was filed in a Michigan state court.