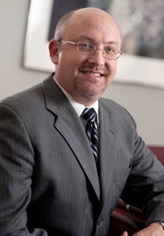 CHARLES TOWN – An insurance provider is claiming it shouldn't be responsible for defending and indemnifying Robert "Bobby" Shirley, the former Jefferson County sheriff who pleaded guilty this year to civil rights violations.

Shirley faced criminal charges and a civil lawsuit over his arrest of Mark Haines, a bank robbery suspect who alleged he was kicked in the head by Shirley. Shirley pleaded guilty and resigned in January, and Haines' civil suit, filed May 29, is pending.

West Virginia Counties Group Self Insurance Risk Pool, Inc., filed its lawsuit against Shirley in Jefferson County Circuit Court on March 15. It does business as WV County Risk Pool and is represented by James C. Stebbins of Lewis Glasser Casey & Rollins.

The complaint says WV County Risk Pool's coverage contract provided "general liability coverage" for "occurrences," which are defined as "an accident or happening or event or a continuous or repeated exposure to conditions which resulted in personal injury or property damage."

However, the coverage contract includes an Expected or Intended Injury exception, the complaint says.

"All allegations in (Haines' amended complaint) against Defendant Shirley were allegedly undertaken with deliberate and sadistic intention such that the Expected or Intended Injury exclusion applies," the complaint says.

It adds there are exclusions for fraud and dishonesty and punitive damages.

Haines filed his amended complaint in his civil suit on Nov. 30. WV County Risk Pool moved to intervene on Jan. 24 with the intention of filing a declaratory judgment complaint.

A month later, U.S. District Judge John Preston Bailey denied the motion, and the Risk Pool's state lawsuit followed.

In June, a federal grand jury indicted Shirley on charges relating to his arrest of Haines 18 months earlier. According to both the indictment and the civil suit Haines filed, Shirley recklessly beat and kicked Haines following a high-speed chase on Dec. 27, 2010.

Shirley and deputies with the Jefferson County Sheriff's Department began their chase of Haines after receiving a report he attempted to rob the drive-thru of the City National Bank at the Potomac Marketplace shopping center in Ranson.

Eventually, officers with the Charles Town and Ranson police departments joined in and were later followed by the Berkeley County Sheriff's Department and the West Virginia State Police.

After Haines stopped his pick-up truck in a field across from Files Cross Road, he stepped out of the vehicle with his hands in the air. After one or more of the officers pushed him against the bed of truck, Shirley "climbed into the bed… and kicked [him] repeatedly in the head with a deliberate and sadistic intention to inflict injury on [him]," it is alleged.

Circuit Judge David Sanders recused himself from the Risk Pool's lawsuit on March 27. His order said he "is acquainted with the defendant, Robert Shirley, on a personal basis."

The case was transferred to Judge Michael Lorensen.

From the West Virginia Record: Reach John O'Brien at jobrienwv@gmail.com.