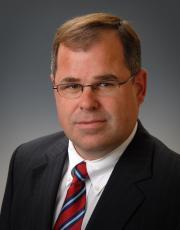 HUNTINGTON – A former employee has settled her discrimination lawsuit against Dollar General, which claimed the woman was fired for taking items before paying for them.

On March 8, the two sides in Donna Walters' lawsuit against Dollar General notified U.S. District Judge Robert C. Chambers of a pending settlement, and nearly two months later Chambers filed an order dismissing the case as settled. Terms were not disclosed.

Walters filed her complaint on June 7, 2011, in Cabell County Circuit Court, and it was removed to U.S. District Court a month later. She alleged she was fired because of her age and her disability.

Dollar General, however, said Walters admitted she took goods without Dollar General without paying.

The store in which Walters worked in Huntington posted excessive loss in its 2010 inventory review, prompting an investigation, a motion for summary judgment filed by the company on Dec. 21 said.

During an investigation, Walters admitted she took a Diet Coke and Reese's Peanut Butter Cup before paying for them, the motion said. She also said there could have been other times she did something similar, the company claims.

On Jan. 25, 2011, Dollar General terminated Walters' employment.

The motion for summary judgment also says that Dollar General was unaware of Walters' diabetes, and that Walters, 58 years old at the time of her termination, could not testify that she had ever told it of her diabetic condition.

"Moreover, Plaintiff also testified that no one ever made any negative comments about Plaintiff's disability during her employment," the motion says.

Walters also made a claim that Dollar General did not pay her the 80 hours of vacation pay she had accrued within 72 hours of her termination, in violation of the Wage Payment and Collection Act. Dollar General argued that it was under no obligation to do so under the language of the statute.

On Jan. 11, Walters filed a response to Dollar General's motion for summary judgment.

"Quite frankly, Dolgencorp has absolutely no evidence that Ms. Walters ever 'took goods from Dollar General without paying' and Ms. Walters has never made any 'written admission' of the same," the response said.

"In fact, at no time did Ms. Walters fail to pay for any item of merchandise, and she has never made any admission of doing so.

"During the course of an investigation of a $60,000 inventory loss, Ms. Walters did disclose that she might have consumed 'candy and pop' prior to making payment on approximately three or four occasions during her four-plus years of employment at Dolgencorp."

The response adds that Walters only did so because of her diabetic condition.

Walters was represented by J. Michael Ranson, Cynthia M. Ranson and George B. Morrone III of Ranson Law Offices in Charleston.

Representing the company was Larry J. Rector of Steptoe & Johnson in Bridgeport.

From the West Virginia Record: Reach John O'Brien at jobrienwv@gmail.com.