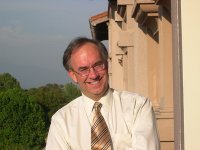 CHARLESTON — The Bell Law Firm announced that attorney Harry F. Bell, Jr., will speak at the 13th Annual Class Action/Complex Litigation Symposium hosted by the Louisiana State Bar on Nov. 22 in New Orleans.

He joins a panel of knowledgeable professional power hitters from around the country, as well as leaders from both sides of the complex litigation bar, and esteemed members of the judiciary, to share ideas and explore critical developments, trends and perspectives.

Bell is the founder and Managing Partner of The Bell Law Firm, which focuses on nursing home litigation as well as complex litigation in their law practice. He is recognized as one of West Virginia's leading complex litigation attorneys representing individuals and businesses in complex and serious litigation, including class actions, MDL's, mass torts in pharmaceutical, commercial, consumer, product liability, as well as corporate business disputes.

Bell is admitted to practice in West Virginia. He earned his undergraduate degree in Economics from West Virginia University College of Business and his law degree, from West Virginia University College of Law.

Bell, together with his law partners, Andrew L. Paternostro and Sprague Hazard has an extensive and highly regarded litigation practice in West Virginia. For more information, visit www.belllaw.com.