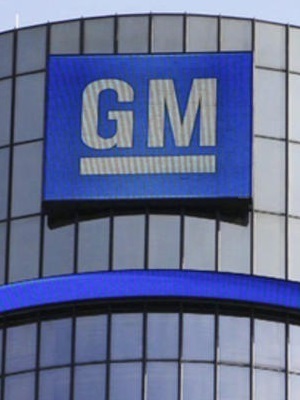 CHARLESTON - A St. Albans woman is suing General Motors after she claims she sustained injuries from a defective vehicle.
Donald E. Jarrell and Donald L. Jarrell were also named as defendants in the suit.
On June 25, 2013, June Harper was the lawful owner and operator of a vehicle traveling west on MacCorkle Avenue in South Charleston with Donald E. Jarrell was operating a vehicle owned by Donald L. Jarrell and was attempting to make a left turn from MacCorkle Avenue to Ashby Avenue, according to a complaint filed June 25 in Kanawha Circuit Court.
Harper claims Donald E. Jarrell negligently, carelessly and with complete disregard for the rights of the plaintiff, failed to yield the right of way, failed to maintain control of his vehicle and struck the front end of the vehicle Harper was operating.
As an actual and proximate result of the negligence of the defendants, Harper was injured when, after the initial collision, the air bag in her vehicle deployed after she had come to a stop and was exiting the vehicle, according to the suit.
Harper claims she received serious and permanent injuries to her physical person; had suffered great pain of body and mind; and has incurred expenses for medicine, therapy, medical attention and hospitalization.
GM negligently manufactured and distributed the 2007 Saturn Ion, which caused Harper's injuries, according to the suit.
Harper is seeking compensatory damages with pre- and post-judgment interest. He is being represented by Shannon M. Bland of Bland & Bland.
The case is assigned to Circuit Judge Charles King.
Kanawha Circuit Court case number: 15-C-1269