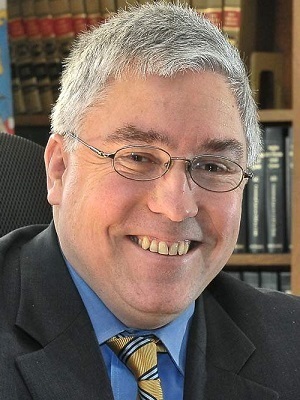 CHARLESTON – West Virginia Attorney General Patrick Morrisey and 15 other state AGs have asked the U.S. Environmental Protection Agency for an immediate stay of its Clean Power Plan pending the outcome of an impending legal challenge to the rule.
"This request is a necessary first step and prerequisite to confronting this illegal power grab by the Obama administration and EPA," Morrisey said. "These regulations, if allowed to proceed, will do serious harm to West Virginia and the U.S. economy, and that is why we are taking quick action to bring this process to a halt."
On Monday, President Barack Obama and EPA officials unveiled the final version of their Clean Power Plan, which unlawfully exploits Section 111(d) of the Clean Air Act to force states to come up with plans to dramatically reduce carbon dioxide emissions by an average of 32 percent by 2030. Morrisey, along with the other AGs, plan to file legal action soon challenging the administration's plan in court.
The stay request filed Wednesday with the EPA asks the agency to halt implementation of this onerous regulatory scheme until the courts have a chance to rule on its legality. Morrisey and the coalition believe they have a strong case on the merits and will prevail in court once their case is heard.
"Absent an immediate stay, the Section 111(d) Rule will coerce the States to expend enormous public resources and to put aside sovereign priorities to prepare State Plans of unprecedented scope and complexity," the stay request states. "In addition, the States' citizens will be forced to pay higher energy bills as power plants shut down. In the end, the courts are likely to conclude that the Section 111(d) Rule is unlawful. At the very minimum, the States and their citizens should not be forced to suffer these serious harms until the courts have had an opportunity to review the Rule's legality."
The coalition has asked that the EPA take action on this stay request by 4 p.m. Aug. 7.
"While agencies rarely grant these types of requests, given the importance of the matter and the significant economic effects this rule could have, we hope the EPA takes time to review our request and provide an answer soon," Morrisey said.
Morrisey was joined in this request by the states of Alabama, Arizona, Arkansas, Indiana, Kansas, Kentucky, Louisiana, Nebraska, Ohio, Oklahoma, South Carolina, South Dakota, Utah, Wisconsin and Wyoming.
Earlier in the week, Morrisey and other state officials denounced the plan.
"The final rule announced Monday blatantly disregards the rule of law and will severely harm West Virginia and the U.S. economy," Morrisey said Aug. 3 during AG's meeting at The Greenbrier resort. "This rule represents the most far-reaching energy regulation in this nation's history, drawn up by radical bureaucrats and based upon an obscure, rarely used provision of the Clean Air Act.
"We intend to challenge it in court vigorously."
While the administration made some changes in the final rule, Morrisey and his fellow AGs said they still believe the final version is "fundamentally flawed and illegal."
Morrisey and his counterparts have argued for more than a year that the proposed rule is illegal because it is not limited to requiring power plants to install pollution technologies, which is all the Clean Air Act permits. Rather, they say the majority of the rule's emissions reductions come from mandating that the states fundamentally alter their energy economies to consume less coal-fired energy.
"This final rule adopts a radical, unprecedented regime, transforming EPA from an environmental regulator into a central planning authority for electricity generation," Morrisey said. "With this final rule, the administration is doubling down on a proposal that would force states to fundamentally reorder their energy economies, which will lead to fewer jobs, higher electricity rates and put stress on the reliability of the power grid."
Morrisey contends the rule is also illegal because it seeks to require states to regulate coal-fired power plants under Section 111(d) of the Clean Air Act, even though the EPA already regulates those same plants under the hazardous air pollutant program, or Section 112 of the Act. Amendments to the Clean Air Act in 1990 expressly prohibited such double regulation. The administration is relying on a drafting error in a portion of the 1990 amendments to claim it has the authority to follow through with these onerous regulations.
"Our coalition, in short order, will comprise of many states, consumers, mine workers, coal operators, utilities and businesses who are united in opposition to this radical and illegal policy," Morrisey said.
Other West Virginia officials issued similar complaints about the EPA rule.
"After an initial review, it appears the Environmental Protection Agency has made some changes to the proposed Clean Power Plan rule; however, those limited changes still leave us with proposed regulations that are unreasonable, unrealistic and ultimately unattainable for our state," Gov. Earl Ray Tomblin said in a statement. "While those who employ our hardworking miners have urged us to refuse to submit a compliance plan, at this point West Virginia still has not determined whether it will submit any plan to the EPA.
"As required by House Bill 2004 passed by the Legislature this year, our Department of Environmental Protection will develop a detailed report for the Legislature that includes 'a comprehensive analysis of the effect of the Section 111(d) rule on the state.' In accordance with the new law this analysis, which could not begin until the EPA released its final rule, will be completed within 180 days."
Tomblin said that while the DEP works on the report required by the Legislature, his staff will continue to review our legal options and are working to determine what a federally developed state implementation plan would involve.
"I appreciate the ongoing work of DEP Secretary Randy Huffman and his staff, who like me, are committed to putting the interests of West Virginians first," he said.
State Senate President Bill Cole and House Speaker of the House Tim Armstead issued a joint pledge to defend the state's coal industry.
"The release of President Obama's Clean Power Plan today is sadly something that we have anticipated for years," Cole said. "That's why we took bold, decisive steps in passing House Bill 2004, which provides an additional layer of protection against the relentless attacks on West Virginia's coal fields.
"The Legislature absolutely will not approve any State Implementation Plan that will cause more harm, and bring more job losses, to our state's coal industry."
Armstead echoed that commitment.
"The Obama Administration's Clean Power Plan is another blow to hard working West Virginians who rely on coal-fired power plants for their jobs and livelihood," he said. "President Obama, when he was running for president, pledged that if companies continued to rely on coal-fired energy it would bankrupt them. This plan is the latest step in the Obama administration's pledge to bankrupt the coal industry.
"Sadly, on the very day that the Obama administration released another round of over-reaching regulations that will further harm our vital coal industry, one of West Virginia's leading coal producers announced that it had filed for bankruptcy protection.
"Under the EPA's new plan, West Virginia, along with other energy producing states, is directed to develop a plan that will impose self-inflicted damage on our state's struggling economy," Armstead continued. "All leaders of our state will need to carefully consider whether West Virginia should submit a State Implementation Plan as required by the Clean Power Plan or instead take other steps to fight this latest round of federal overreach."