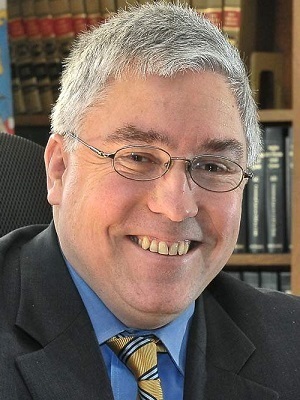 CHARLESTON – A West Virginia Attorney General's office staffer whose recent hiring drew criticism from Democrats has resigned.
Deputy Chief of Staff Lance Henderson resigned Oct. 21, saying the "vitriolic partisanship" in the state is disappointing.
"It has been an honor to serve the people of this state," Henderson said in a statement. "West Virginia is a better place because of the efforts of Attorney General (Patrick) Morrisey and his staff. I can no longer allow my tenure in office to serve as a distraction to the honest service and hard work performed by the Attorney General's Office. It is with a heavy heart that I announce my resignation from service to West Virginia.
"The vitriolic partisanship I have witnessed over the last several weeks is some of the worst nationwide. It is disappointing to me that such partisanship can get in the way of diligent and honorable public service. West Virginia will not find its renaissance until people of all political backgrounds combine their ideas and efforts for the advancement of the state."
Henderson's hiring last month drew criticism from Democrats. His salary for the newly created position was $99,500, according to state records. Henderson, 51, has a history of working on Republican political campaigns across the country. Last year, he worked the re-election campaign for Maine Gov. Paul LePage.
A story in the Oct. 19 Charleston Gazette-Mail said Morrisey eliminated an investigator's job in the AG's Consumer Protection Division to help create salary for Henderson's job. The story also said half of his salary will be paid with monies from the Consumer Protection Recovery Fund.
"Patrick Morrisey thought he could get away with anything, even putting his campaign staff on the public payroll," said West Virginia Democratic Party Vice Chairman Christopher Regan, who also is an attorney with Bordas & Bordas in Wheeling. "But thanks to public outcry, he couldn't quite pull it off. As a law enforcement official, Morrisey knew the hiring of Henderson to be unethical but he did it anyway. The next resignation at the Capitol should have his name on it."
Democratic AG candidate David Higgins praised the media for writing about the Henderson hiring.
"A diligent press corp has done it's job," said Higgins, an attorney with Robinson & McElwee in Charleston. "The public was informed, reaction ensued and a problem disappeared. We should all remember the importance of the First Amendment which gives us freedom of the press."
Anthony Martin, chief operating officer in Morrisey's office, said the facts in the Gazette-Mail story earlier in the week weren't quite right.
He said Henderson had not taken the place of an investigator in the Consumer Protection Division, comparing the state government hiring process to filling in the blanks.
In this case, there was an investigator position vacancy when Henderson was hired last month. But that doesn't mean his newly created position took the place of that job. Instead, a newly hired investigator filling that original vacancy would take the next position vacant, whether it's a staff attorney or communications director.
In short, Martin said, it's just a title on government paperwork. But he stressed again that no positions were eliminated to create a job for Henderson. Martin also said any accusations of the AG's office doing something illegal are absurd.
"An accusation of violations of some unspecified law is not based in fact whatsoever," Martin said. "Even partisan political rhetoric should stop short of such unfounded accusations."
For 20 years, Henderson has operated a political consulting firm called Henderson Strategic Communications. From 1992 to 1995, he was executive director of the Washington state Republican Party.
Morrisey praised Henderson.
"Lance, like all West Virginians, wants the best for our state and for our country," he said in a statement. "Unfortunately, there are outlets of partisan influence in this state that will stop at nothing to advance their agenda through any means necessary.
This includes denigrating a citizen's willingness to honorably serve our state. I wish Lance well in all of his future endeavors and thank him for his service to the Attorney General's office."
Regan pounced on Morrisey's comments about partisanship.
"Morrisey's criticism of 'partisanship' in the resignation press release is particularly ripe, considering that he is himself as dedicated a partisan Republican as any we have seen, never missing a chance to attack elected leaders, or the press, with lawsuits, press releases, and publicity stunts," he said.