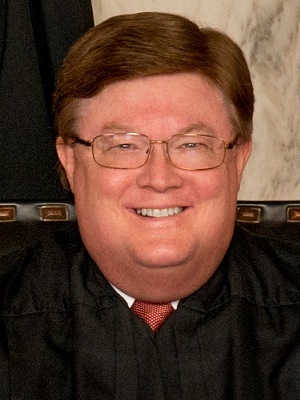 HUNTINGTON – The Cabell County Drug Court will be renamed in a ceremony scheduled for Nov. 6 at the Cabell County Courthouse.
West Virginia Supreme Court Justice Brent D. Benjamin, Cabell County Drug Court Judge Patricia Keller and Huntington Mayor Steve Williams will attend the ceremony, which will be held at noon in Courtroom No. 1.
At the ceremony, the drug court will be renamed Cabell-Huntington Adult Drug Court, to signify the close partnership between the county and the city on drug treatment and drug-related crime prevention.
The drug court recently received two federal grants which will allow it to add a specialized track for adult prostitutes who also are addicts, a combination which make them high-risk, high-need, non-violent felony offenders.
The Women's Empowerment and Addiction Recover Program will treat their addiction, mental illness and physical health needs, thus applying a social service approach to prevent recidivism instead of focusing on punishment through the criminal justice system.
Up to 20 participants each year will be served by the WEAR program.
That number will increase the overall capacity of the drug court from 40 participants per year to 60 participants per year.
"We are increasing the number of participants by 50 percent and creating a specialized tract for women," Benjamin said. "It will focus on prostitution and other issues that face woman who are involved with drugs. We are really looking forward to what can be achieved through this."
Benjamin said he wanted to thank Keller, Williams and the Huntington Police Department for all of their efforts.
"This is a reaction to a specific need in Huntington," Benjamin said. "It's part of the treatment effort."
Benjamin said the issues at hand are those that affect everyone.
"No one asks to be an addict and no one wants to be an addict," he said.
Benjamin said not everyone gets into the drug courts, and that they are a much harder way for an addict to go.
"Only certain people can get into the drug court programs," Benjamin said. "And, it's much harder to turn your life around than to just sit in jail for an amount of time."
Keller said they plan to have the participants for the WEAR program and ready to begin by Nov. 6.
A full-time adult drug court probation officer and part-time case manager will also be hired to provide services specifically for the WEAR participants.
The co-occurrence of drug abuse and prostitution is becoming a community health hazard in Cabell County.
Prostitution arrests in Huntington have more than doubled since 2010.
More than 670 overdoses have occurred in Cabell County in 2015; of those, 53 have resulted in death. Public health concerns include the spread of sexually transmitted diseases, the increase in disease spread by needle sharing, and drug paraphernalia and condoms littering city streets.
Expanding the drug court in Cabell County is part of the Mayor's Strategic Plan to address the drug crisis in Huntington.
The Mayor's Office of Drug Control Policy, in conjunction with the Supreme Court, was instrumental in pursuing the $643,716 in grant funding from the federal Joint Bureau of Justice Assistance and the U.S. Department of Health and Human Services Center for Substance Abuse and Mental Health Services Administration.