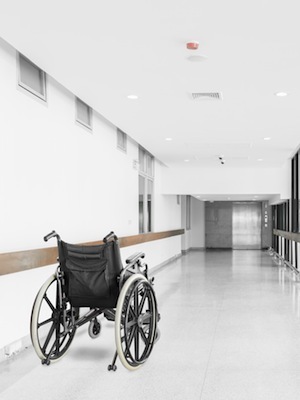 CHARLESTON – The family of a deceased Mapleshire Nursing and Rehabilitation Center resident is seeking damages for alleged abuse and death.
Juanita Dalton, Barbara Hall, Roger Goodwin and Geneva Hall filed a suit on Dec. 7 in Kanawha Circuit Court against Morgantown SNF Acquisition LLC, Mapleshire Nursing and Rehabilitation Center and Stonerise Healthcare LLC as personal representatives of the estate of their mother, Myrtle Goodwin. They cite negligence and abuse as the cause of severe injury and the wrongful death of their mother.
Goodwin was a resident of Mapleshire from Oct. 6, 2014, until Oct. 28, 2014, the complaint states. During this time, the plaintiffs allege she received inadequate care and sustained severe injuries. The most severe act of alleged negligence resulted in a fall and subsequent right subcapital femoral neck fracture.
They allege the staff operated in an egregiously negligent manner, failing to inform Goodwin's family of her mental and physical state. Goodwin died Nov. 6, 2014, and the plaintiffs charge Mapleshire with partial or full responsibility.
The plaintiffs seek damages for mental and physical anguish, funeral costs, litigation fees and punitive damages. They are represented by Andrew L. Paternostro and Jeff D. Stewart of The Bell Law Firm PLLC. The case has been assigned to Circuit Judge Carrie L. Webster.
Kanawha Circuit Court Case number 15-C-0163