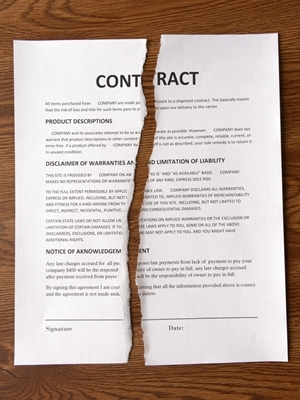 PRINCETON — Two Mercer County residents claim that the Mercer County Board of Education caused them financial loss by reneging on a contract to lease the plaintiffs' real estate.
Plaintiffs Jerry W. Dove, Jr. and Sharon J. Dove filed a lawsuit on Jan. 19 in Mercer Circuit Court against the Board of Education of the County of Mercer, alleging a breach of contract that caused them financial harm and loss of property.
Plaintiffs allegedly own a property located at 325 Ingleside Road in Princeton and operated a business on the property selling, repairing, and customizing firearms. In March 2012, they allegedly wanted to sell the property and hired a real estate broker as their representative.
In May 2015, the defendants allegedly contacted the plaintiffs' broker with an interest in leasing the property. On June 2, 2015, Deborah S. Akers, school superintendent and a representative of the defendants, allegedly met with the plaintiffs and expressed interest in using the property for classroom space.
The plaintiffs were allegedly told that time was of essence and if defendants decided to lease, then the plaintiffs would need to vacate the property as soon as possible for renovations. Therefore, the plaintiffs allege, the immediately began the process of vacating. On July 28, 2015, the defendants allegedly sent the plaintiffs a contract agreeing to lease the property for $4,000 per month for a year, with options to renew for a second year at $4,100 a month and a third year at $4,150 a month, with stipulations that the defendant would be responsible for renovations and maintenance of the property.
The plaintiffs allegedly signed the contract and sent it back. On July 29, 2015, the plaintiffs were allegedly contact by Akers and informed that the defendants were reneging on the contract and would not be leasing the property.
The Doves are suing for undisclosed amounts in damages, pre- and post-judgment interests, attorney fees and court expenses, and any other reward deemed just by the court. They are demanding a jury trial and are represented by Ryan Flanigan of The Flanigan Law Office in Princeton.
Mercer Circuit Court Case number 16-C-13-WS