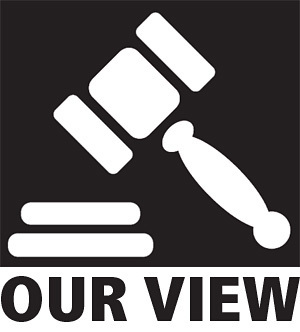 "[T]he public financing of elections – for judgeships or any other positions – is a boondoggle we all should deplore."
That's what we wrote six years ago in an editorial opposing Gov. Joe Manchin's proposal of a public financing pilot project for the two state Supreme Court seats to be contested in the 2012 election.
The governor's professed goal was "to relieve judges from the burden of political fundraising and to reduce the potential for appearance of bias as a result of campaign donations," but we found merit in that burden and that potential.
We argued that fundraising is a good measure of judges' and other candidates' "support in the community – and their understanding of who it is they actually serve."
We also noted that judges sometimes do have biases and that privately funded campaigns can alert us to them, which is a good thing.
In a follow-up editorial after the House of Delegates' approval of Manchin's pilot program, we reiterated our concerns:
"Public financing means candidates get our money without having to ask us for it. Public financing means we must contribute to the campaigns of candidates we oppose. Public financing means we can't use our own money to express our support for, or opposition to, any particular candidate. Public financing means the incumbent, with name recognition and status, has a tremendous advantage over challengers barred from outspending him."
Now, six years later, as State Supreme Court Justice Brent Benjamin runs for reelection against Darrell McGraw and others, we see another problem. Despite all the optimistic, unsubstantiated claims used to justify it, public financing can actually make the electoral process even more political, subject to bias and undue influence.
The State Election Commission approved Benjamin's application for public funds, but one of his opponents, Beth Walker, challenged his eligibility in court and an ostensibly unbiased judge ruled in her favor.
Whether or not Benjamin appeals and ultimately obtains the funds, the case against public financing has gotten stronger.