Voters going to the polls this week to select a state Supreme Court justice for the next 12 years may have had many motivations.
A desire to have a competent, ethical person in that position should have been paramount among them, but less elevated considerations undoubtedly played a part as well, such as party affiliations, personal attachments to one candidate or another, and self-interest.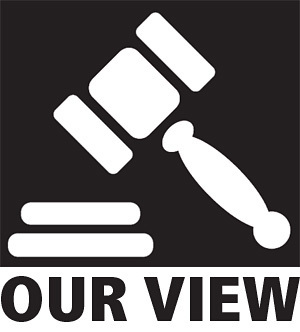 Attorneys, plaintiffs and defendants with cases coming before the court almost certainly voted for the candidate they thought most likely to find in their favor.
The one thing probably no voter other than the would-be judges themselves gave any thought to before going to the polls is what effect the outcome would have on the victor.
As a certain candidate in an ongoing national campaign might say, it's going to be yuge.
In addition to securing a well-paying job through 2028, one of the five candidates is also likely to enjoy a dramatic increase in his or her taxpayer-subsidized pension payout.
Two of the candidates already were drawing state pensions – one as yet fairly modest, the other already quite substantial.
Former state legislator Bill Wooton currently draws just over $12,000 in annual benefits. A few years wearing the robes would have netted him $87,000 at retirement. That would have been an increase of 700 percent, which is huge by anyone's standards.
By the way, he would have been paid $136,000 annually as a Supreme Court justice.
Former state Attorney General and erstwhile Supreme Court Justice Darrell McGraw currently pockets $75,000 in state pension benefits – far more than the vast majority of West Virginia taxpayers can ever hope to enjoy – but that impressive figure would have jumped to $115,000 if he had been elected and warmed the bench for at least three years.
And, if elected, he also would be paid $136,000 to decide what's right and wrong.
If he had been re-elected, current Justice Brent Benjamin could have retired after seven more years with a $102,000 pension.
Nice piece of change for serving the public, many of which would work for ten of thousands less and retire with tens of thousand less a year and be glad for having a pension of any kind.