West Virginia became the 26th right-to-work state in the nation in February when our legislature overrode Gov. Earl Ray Tomblin's veto of a bill prohibiting workers from being required to pay union dues or fees as a condition of employment.
Technically, we did not become the newest right-to-work state until July 1st, the effective date of the bill. In fact, that date has passed and we're still not a right-to-work state.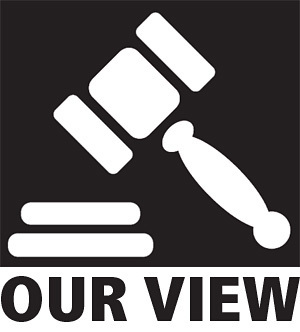 That's because the "Workplace Freedom Act" was challenged in court by representatives of the Teamsters, the West Virginia AFL-CIO, and other unions, who managed to persuade Kanawha Circuit Judge Jennifer Bailey to issue a preliminary injunction blocking its enforcement.
To avoid the "irreparable harm to unions and union workers" that the law would allegedly cause, the irreparable harm that has been done for decades to workers compelled to join unions or pay dues to unions they don't belong to, must continue at least temporarily.
That's the essence of the judge's reasoning.
"It's disappointing that the Court has taken the extraordinary step of enjoining a duly enacted law that is consistent with those of 25 other workplace freedom states," said West Virginia Senate President and Republican gubernatorial candidate Bill Cole.
"However, we are confident that the Supreme Court of Appeals will find this law to be legally sound, and this injunction will only temporarily delay providing all West Virginians the freedom of choice in the workplace."
The National Right to Work Foundation filed an amicus brief in support of the bill and is offering free legal aid to workers "seeking to assert their rights under the new law."
"West Virginia union bosses are asking the Kanawha Circuit Court to reject over 60 years of legal precedent," said Foundation President Mark Mix, noting that there is no "constitutional 'right' for union bosses to extort money from workers forced to accept unions' so-called representation."
The Supreme Court should affirm our status as the newest right-to-work state, and quickly.