We never thought we'd see a conservative Republican attacking a cult-like religion, but now we have, and it's our own state Attorney General Patrick Morrisey doing it.
What is he attacking? The one formerly known as Global Warming, now safely rebranded as Climate Change. It's a cult, requiring blind faith and chastising heretics mercilessly.
The current leader of this would-be cult is His Lame-Duck Excellency, Barack Obama. His high priest is the EPA.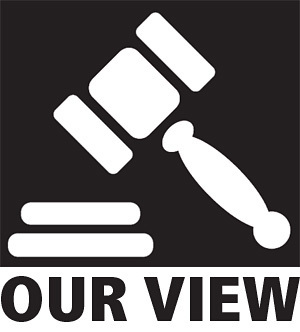 Of course, the First Amendment to the U.S. Constitution provides that "Congress shall make no law respecting an establishment of religion," even religions as ridiculous as Climate Change.
It doesn't say that the president or the courts shall make no such law, but the Constitution doesn't give the president or the courts any legislative powers to begin with – and a one-time, alleged professor of constitutional law should know that, as should every judge in America.
They do know it, too, but that doesn't stop some from usurping powers that don't belong to them.
"The D.C. Circuit Court of Appeals heard arguments Tuesday in a challenge to President Obama's use of unilateral federal and executive power to impose his climate agenda," the Wall Street Journal noted at the beginning of this week. "The case is a watershed for the Constitution's separation of powers that will echo well beyond this Administration."
As the Journal pointed out, "Climate change has become religious faith on the left, and Mr. Obama and Senate Democrats have packed the D.C. Circuit with liberals precisely to bounce cases like this one. The court is hearing West Virginia v. EPA en banc because of its extraordinary importance, and the 10-member panel is stocked with more liberals than conservatives. But liberal judges who care about the rule of law should also worry about the danger to the constitutional order and democratic consent from the EPA's breathtaking power grab."
Yes, they should. The rest of us should worry about whom we choose in November to nominate future judges.