MORGANTOWN – The environmental left is apoplectic over President-elect Donald Trump's choice of Oklahoma attorney general Scott Pruitt as the head of the Environmental Protection Agency.
Sierra Club executive director Michael Brune said the appointment is tantamount to "putting an arsonist in charge of fighting fires." Environmental Defense Fund president Fred Krupp said Pruitt "has built a career trying to undermine the EPA's mission of environmental protection."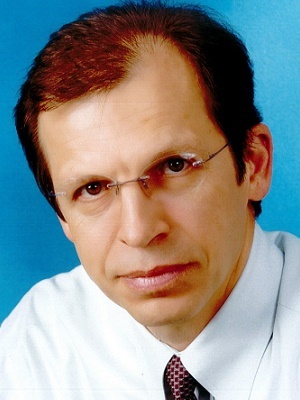 His opponents have tried to tar-and-feather him as a "climate change denier," which is the left's broad brush for anyone who raises questions about the extent to which the climate is changing and the impact of human activity on the weather.
Pruitt's real crime in the eyes of the environmentalists has been to mount justified legal challenges to the EPA's consistent overreach of authority during the Obama administration. Pruitt, along with West Virginia Attorney General Patrick Morrisey and attorneys general from a number of other states have simply stood up to the federal dictums.
When President Obama failed to get a Democratic Congress to pass cap-and-trade, he turned to the EPA to target coal for elimination by slowing the mine permitting process and imposing carbon emission standards that were impossible for coal-fired power plants to meet.
We know the fight to stop the Clean Power Plan has merit because earlier this year the U.S. Supreme Court made the uncommon decision to issue a stay, stopping the agency from enforcing any of the provisions of the plan until legal issues are resolved.
Trump's election and his appointment of Pruitt means the CPP is all but dead. As the Wall Street Journal opined, "If he is confirmed by the Senate, Mr. Pruitt could order the EPA's lawyers to inform the courts that the agency no longer stands by the legal interpretation of the Clean Power Plan."
The New York Times lamented that the choice of Pruitt is "a poke in the eye to a long history of bipartisan cooperation on environmental issues." The "bipartisan cooperation" may have been true years ago, but for the last eight years the EPA has only heard its own voice and that of environmental activists.
West Virginia has had to bear the brunt of the EPA rules that have forced the coal industry into an untenable predicament and steered power plants away from coal. Pruitt's appointment may come too late for some coal communities, and low natural gas prices mean coal will never return to its former dominance, but his record of challenging the EPA means the agency will now be pulled back to within its proper jurisdiction.
Kercheval is host of TalkLine, broadcast by the MetroNews Statewide Radio Network from 10 a.m. to noon Monday through Friday.