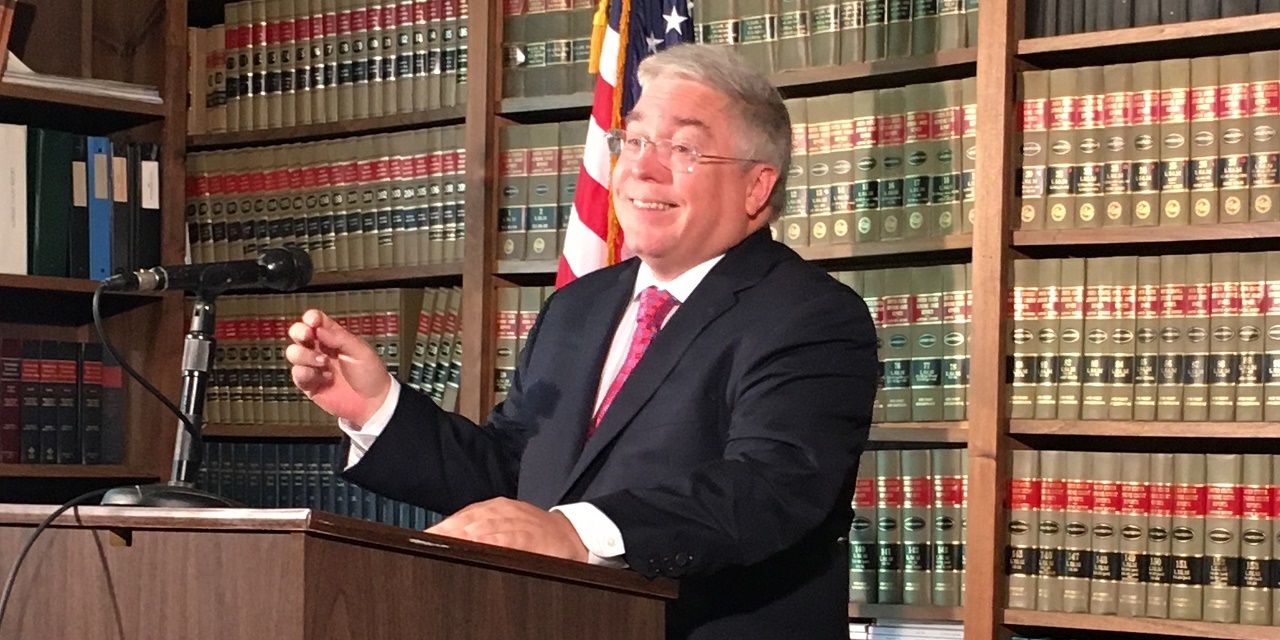 CHARLESTON — West Virginia Attorney General Patrick Morrisey is applauding President Trump's directive restoring decisions regarding transgender students to states.
Morrisey says the new directive, entered Feb. 22, reaffirms the Attorney General's court arguments and advice to West Virginia educators. He also said it represents a major victory for his 13-state coalition, which last year won a nationwide injunction to halt enforcement of an Obama-era policy that threatened action by the federal government against local school districts that refused to admit students to bathrooms, locker rooms, dormitories and athletic teams of their choice.
Morrisey said Trump's directive also withdrew guidance central to a pending case in the U.S. Supreme Court arising out of the 4th U.S. Circuit Court of Appeals. In that case, Morrisey leads a coalition supporting a school district in Gloucester County, Va. That federal appeals court covers West Virginia, Virginia, Maryland, North Carolina and South Carolina.
"As we've been saying, these matters are best handled at the state and local level," Morrisey said in a statement. "We've been pleased to lead the nation on the issue and to have played an important part in protecting the states' proper role in determining educational policy."
Trump's directive also reaffirms two letters the Attorney General sent to state and county education officials. In May and August 2016, his letters stressed the Obama guidance carried no force of law and that his office would fight any use of the Obama policy to eliminate funding to local schools.
In the letters and in the two lawsuits, Morrisey and his coalition have contended the Obama agencies sought to unilaterally and unlawfully change the word "sex" in several federal laws from that based on biology that has existed for decades to include a person's self-professed gender identity.
In May 2016, Morrisey joined a 13-state coalition in bringing suit against the U.S. Departments of Education and Justice.
That lawsuit, filed in the Northern District of Texas, yielded the nationwide injunction in August, which blocked enforcement by the federal government, gave local school districts strong reason to maintain their own policy preferences and provided time for a new administration and the Feb. 22 directive.
In September, Morrisey helped persuade the Supreme Court to hear the Gloucester County case, which involved the board's efforts to accommodate a transgender student with a private bathroom rather than allowing access to the bathroom of the student's choice.
Morrisey has said the Obama directive would have threatened up to $55.8 billion in federal funds for schools that refused to give up local discretion.