MORGANTOWN – There were times during President Trump's recent speech to Congress when Senator Joe Manchin stood alone among Democrats to applaud. For the Democratic Senator, it was another example of the challenge he faces trying to carve out a middle ground in the increasingly polarized politics of today.
"They know who I am," Manchin said on Talkline of his fellow Democrats. "They know me and they know, basically, that I'm a West Virginian through and through and I represent my state." Manchin made a point to stick around after Tuesday's speech to personally thank Trump for giving a shout-out to coal.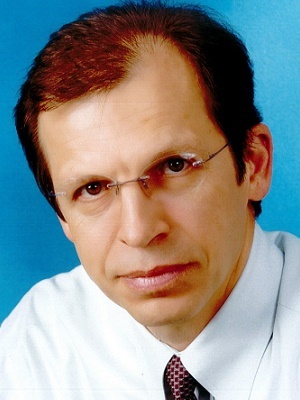 Manchin went all in with Hillary Clinton, but quickly warmed to Trump after the election.
"This is my president," Manchin said. "Whether you voted for this man or not to be your president, he was elected to be your president and we're going to make the best of it."
The Senator's political balancing act is difficult, especially with the 2018 election looming. The challenge from the right is increasingly evident. Republican Third District Congressman Evan Jenkins has said he's seriously considering running for the seat, while Republican Attorney General Patrick Morrisey wants to run.
But Manchin also has some trouble on his left flank, and that became evident last month during a conference call with a small group of Bernie Sanders supporters that was broadcast on Facebook to progressives in West Virginia and Kentucky.
The Sanders supporters wanted to encourage Manchin to have a public town hall meeting to express their concerns on issues such as the Supreme Court nomination. However, as Politico reported, the conversation became testy.
"Activists on the call brought up points of disagreement with the Senator. Manchin exclaimed, 'What you ought to do is vote me out. Vote me out. I'm not changing. Find somebody else who can beat me and vote me out.'"
"'Is that an invitation or a threat? I don't understand,' responded one of the activists."
"'Sure, it's an invitation, you ought to,'" said the Senator.
During an interview on Talkline, Manchin admitted that he may have overreacted during the conference call.
"I probably should have not said anything, but sometimes you get fired up," he confessed.
The Senator is also hearing it from the far left nationally. Thursday, progressives delivered more than 225,000 petition signatures to Senate Minority Leader Chuck Schumer's office demanding he remove Manchin from the leadership team, calling Manchin a "Trump apologist."
West Virginia is largely a conservative state that is trending heavily Republican — Trump carried West Virginia with 68 percent of the vote — but Sanders easily defeated Hillary Clinton in last year's Primary Election here (124,700 to 86,915), suggesting that the state still has a progressive constituency.
Manchin continues to walk a narrow political balance beam in West Virginia with an energized Republican Party on the right champing at the bit to take out the state's leading Democrat and frustrated progressive Democrats on the left.
The Senator still masters a populist appeal, and works to build coalitions of the willing in Washington, which makes him a potentially valuable asset to both parties. However, the political polarization also means sometimes he's left standing alone.