Former Massey Energy CEO Don Blankenship thinks he has a thing or two in common with Donald Trump and said so in a letter written to the president just days after his release from federal prison after serving a one-year sentence on a misdemeanor charge of conspiracy to willfully violate mine safety standards prior to the 2010 explosion at the Upper Big Branch mine.
Blankenship was acquitted of three felony charges related to the Upper Big Branch mine explosion in 2010, but sentenced to a year in prison and assessed a $250,000 fine for the misdemeanor.
Blankenship claims that the Mine Safety and Health Administration (MSHA) lied about the causes of the explosion, and that there was "misconduct by prosecutors, judges, law clerks, and the FBI, as well as President Obama, Senator Joe Manchin, and the head of the Mine Safety and Health Administration."
In his letter to the president, Blankenship said one thing he and Trump have in common is that they are both supporters of "coal miner jobs." But that's not all.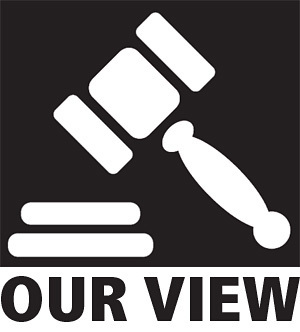 "We share relentless and false attacks on our reputation by the liberal media," Blankenship added. "The attacks on me have been relentless since 1985 when the miners at a group of mines I supervised chose to decertify their union membership."
Blankenship urged President Trump to make sure that efforts to improve coal miner safety are informed by "the truth of what happened at the Upper Big Branch coal mine," rather than "the media's false claims."
Blankenship said the truth of the matter is that "MSHA cut the miners airflow in half, natural gas inundated the mine just days later, and sparks from cutting sandstone rock ignited the natural gas. The explosion was not, as MSHA claims, a coal dust explosion."
We think that Trump should sort things out and make necessary corrections. He even could consider appointing Blankenship as the new Assistant Secretary of Labor for Mine Safety and Health.
Editor's Note:
For clarification, this is not a newspaper endorsement of Don Blankenship for a position in the Trump administration.
As a policy, we don't endorse candidates for any office or government position.
What was a poor attempt at a tongue-in-cheek statement has been taken literally by some readers. We regret the lack of clarity.