There's mystery galore at WSAZ-TV in Huntington.
As many as eight persons have been calling Channel 3 for more than two years, making harassing and obscene comments about one of the NBC affiliate's news anchors, but management at WSAZ claim not to know who the callers are and refuse to identify the targeted anchor, despite inadvertently divulging her sex.
That's how their crack investigative team rolls.
The total lack of detail is what makes this mystery so mysterious – so mysterious that it could almost be the lead story on the nightly news, if only there were particulars to plug in and visuals to go with them, such as photographs of the unknown callers and a live interview with the unidentified anchor, perhaps hidden behind a screen with voice electronically modified to protect her true identity. Plus, the whole thing could be shot in the studio and still be "on location," since the studio is where the incidents allegedly occurred.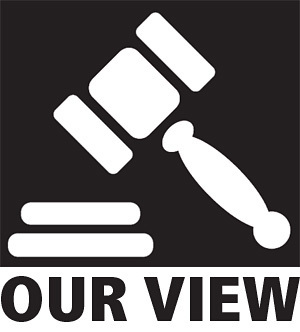 Whether or not WSAZ has bothered to investigate the calls and tried to determine who's making them is also unknown, and that's another part of the mystery – as is the question of whether or not the station has referred the matter to the local police department. The calls in question almost certainly qualify as violations of the West Virginia Computer Crime and Abuse Act.
Perhaps the biggest mystery of all, however, is why WSAZ has chosen to take the matter to Cabell Circuit Court, where it filed a complaint two weeks ago.
This wholly unnecessary waste of taxpayer resources raises several questions that any halfway competent TV reporter would be sure to ask, such as: Why not screen the calls coming in for the anchor and block the ones that prove to be abusive? Why not trace the calls and send a news crew to the homes of the perpetrators and expose them to the community?
Is this the Worst Station from A to Z, or what?