It might be too early yet to join Larry and Balki of TV's Perfect Strangers in their exuberant Dance of Joy, but the time of jubilation and celebration is fast approaching.
There's been a ceasefire in the war on coal.
President Donald Trump's withdrawal of the United States from the Paris Climate Agreement could be the coup de grace.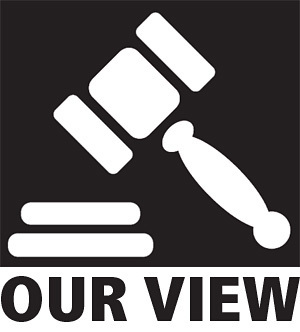 One of many weapons in the recent war on coal was the Environmental Protection Agency's Clean Power Plan, which West Virginia Attorney General Patrick Morrisey and peers from other states challenged in court, delaying its implementation.
In March, Trump issued an executive order halting implementation, and late in May the U.S. Court of Appeals for the District of Columbia Circuit granted his request to postpone any final decision regarding the case while his administration reviewed the matter.
Morrisey called the court's decision "another huge victory for the Trump Administration."
Withdrawal from the Paris Agreement evoked an equally enthusiastic response from Morrisey and the 10-state coalition that advocated for that outcome, as well as from members of our state's congressional delegation.
"President Obama should not have unilaterally committed the United States to an international climate agreement without the consent of the Senate," said U.S. Sen. Shelley Moore Capito. "Together with signing a resolution of disapproval to void the Obama administration's anti-mining stream protection rule, and his decision to reevaluate the EPA's Clean Power Plan and Waters of the United States rules, today's action further demonstrates that President Trump is standing with our West Virginia workers and businesses to keep jobs in our state."
Trump is also doing something even more important: halting the progress of a century-long movement toward global government and reaffirming our country's status as a sovereign nation, subject only to our own Constitution and our citizens.