A good headline may give readers a concise summary of the content to come or it may pique curiosity just enough to entice a further read, but a really good headline does both.
How about that one above? It's a real humdinger, isn't it? Probably you have no idea what the headline says.
Let us spell it out for you: Thanks to the President of the United States, challenges to the Waters of the United States rule may not have to be adjudicated by the Supreme Court of the United States.
You may recall that West Virginia Attorney General Patrick Morrisey and a coalition of his peers from other states succeeded in getting the U.S. Court of Appeals for the Sixth Circuit in Cincinnati to issue a stay in 2015, preventing the Environmental Protection Agency and the U.S. Army Corps of Engineers from issuing their Waters of the United States rule with an interpretation of the terms "navigable waters" and "bodies of water" so broad that they could be applied to every inch of every acre in every state in America – no matter how dry, much less unnavigable.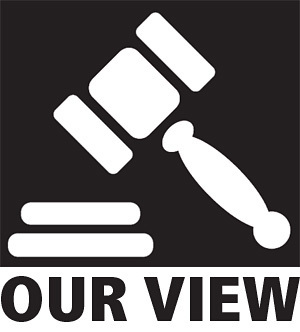 Earlier this year, Morrisey was present in the Oval Office when President Trump signed an executive order telling the EPA and the Corps to review that rule, prepare to rescind it, and suspend litigation regarding it.
Morrisey and his coalition contributed to that process just last week by sending the EPA a letter politely reminding the rule-reviewers that they should define terms properly and respect "the States' traditional role as the primary regulators of land and water resources within their borders."
If the advice of the AGs is heeded, WOTUS won't have to go to SCOTUS, thanks to POTUS – and you can quote us.