MORGANTOWN – West Virginia's political migration from blue to red means the Republican Party increasingly faces prospects of contested Primary Elections.
Last week, West Virginia Wesleyan Political Science Professor Robert Rupp wrote, "As recently as a decade ago the idea of a contentious Republican primary was unthinkable given the weak state of the GOP state party."
But the 2018 race for the Republican nomination for the U.S. Senate has the makings of a battle royale. We're still ten months away from the Primary and there are already three candidates in the race — 3rdDistrict Congressman Evan Jenkins, Attorney General Patrick Morrisey and laid-off coal miner Bo Copley.
It's a little early to start handicapping, but there are a couple of ways to think about this race: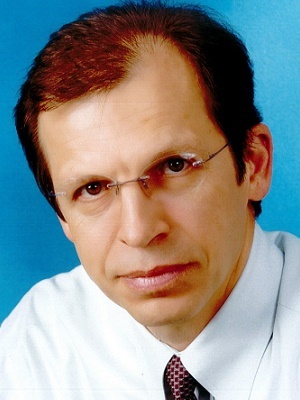 Give Morrisey the early edge because he has already won tough statewide elections. In 2012, he knocked off five-term incumbent Democrat Darrell McGraw (51 percent to 49 percent) to win the AG's seat and then won re-election by a wider margin (10 points) over Democrat Doug Reynolds last November.
But Jenkins has also made his mark, starting with his defeat of long-time Democratic incumbent Nick Joe Rahall (55 percent to 45 percent) in 2014. Jenkins easily won re-election last November against a little-known Democrat.
Jenkins is solid in his home district, but there are not many Republicans in southern West Virginia. His support, however, does bleed over into the Kanawha Valley in the 2nd District because of Charleston-based media coverage.
The Jenkins camp has come out hard early, sending out attack pieces on Morrisey calling him a multi-millionaire D.C. lobbyist and "A profiteer — Not a Mountaineer." Morrisey has responded by questioning Jenkins' conservative credentials and challenging him to a series of debates.
The long shot is Bo Copley, who respectfully, but firmly, confronted Hillary Clinton during her visit to southern West Virginia last year about her statements on the coal industry. Copley has a strong "every man" appeal, but it will be difficult for him to get traction in a statewide race against other well-financed candidates.
Then there's the wildcard, the possibility of other candidates entering the field. John Raese's name has been mentioned. He would not rule out a run. "I never say never," Raese told me.
Don Blankenship is thinking about running. The former Massey Energy CEO has finished his year-long jail term for the misdemeanor conviction of conspiracy to violate federal mine safety laws and he is anxious to tell his side of the 2010 Upper Big Branch mine disaster where 29 miners died.
Blankenship also holds U.S. Senator Joe Manchin responsible for what he believes was a politically motivated prosecution and he could use the campaign to take Manchin to task.
Republican politics in West Virginia was once a sleepy affair with only the occasional Primary Election contest that drew voters to the polls, but the landscape has shifted. Republicans are champing at the bit to get at Manchin, but first they must endure what will be a contentious intra-party opening round.
Kercheval is host of TalkLine, broadcast by the MetroNews Statewide Radio Network from 10 a.m. to noon Monday through Friday.