Last year, West Virginia Attorney General Patrick Morrisey and other state AGs expressed concern that a rule on arbitration agreements proposed by the Consumer Financial Protection Bureau "exceeds the CFPB's statutory authority and fails to advance consumer protection or the broader public interest [and] should be withdrawn."
Despite evidence to the contrary, they said, "CFPB concluded that pre-dispute arbitration clauses reduce consumer welfare. CFPB further concluded that class actions provide a more effective means for consumers to challenge companies' potentially harmful behaviors than arbitration."
But that was then, and this is now. What a difference a presidential election can make.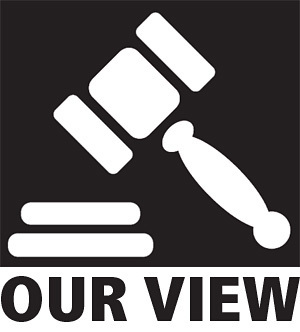 With President Obama gone and President Trump in the Oval Office, surely the concerns expressed by Morrisey and his colleagues can now be resolved as new, business-friendly bureaucrats are installed to steer the CFPB in a more positive, pro-growth direction.
There's just one problem: the CFPB is still helmed by Obama appointee Richard Cordray.
That's because the CFPB is a creature of the insidious Dodd-Frank Act, which stipulated that its director only could be removed for inefficiency, neglect of duty, or malfeasance.
In practical terms that translates into an almost lifetime appointment. And last week, the CFPB, led by this holdover from the previous administration, announced a rule regulating the use of arbitration clauses in contracts offered to consumers by the financial services industry.
"The CFPB has decided to overstate the value of class actions for consumers, contrary to the CFPB's own data in its study, which demonstrates unequivocally that the only real beneficiaries of class action litigation are the plaintiffs' class action lawyers," says corporate attorney Alan Kaplinsky, who pioneered the use of pre-dispute arbitration provisions in consumer contracts. "This rule is just a large gift for class action lawyers."
Cordray's de facto lifetime appointment has been challenged in court as unconstitutional. He and his gift should be returned for a refund.