Personnel is policy. If members of a public office holder's staff are not like-minded and supportive of his policies, they're not going to implement those policies. They may not resort to open rebellion, for fear of losing their positions, but they will not make energetic efforts to put policies they oppose in place.
Passive resistance is more likely to be the method of operation: slow responses to requests, foot-dragging on directives, extraordinarily ingenious excuses for failing to follow through, damaging leaks to political rivals and antagonistic press people -- whatever it takes to delay or derail the boss's quest for a desired goal.
Ronald Reagan and his closest advisers understood this phenomenon, but still were stymied by it. Donald Trump is but the latest president confronting the obstructionism of the "deep state" and facing frustration.
West Virginia's incoming Republican Secretary of State Mac Warner knows that personnel is policy, and a desire to implement different policies than his predecessor would be among the reasons why he chose to replace so many of the personnel left over from Democrat Natalie Tennant's eight-year tenure.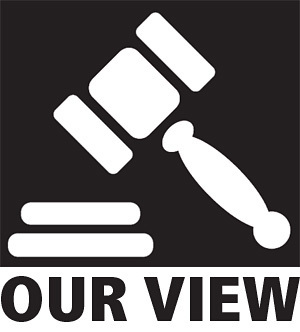 Warner terminated 16 of Tennant's staff, 15 of them Democrats. How many of those had also served Republican Betty Ireland during her one term as secretary of state before Tennant, we don't know. What we do know is that Ireland's service as secretary was a brief interlude in a 40-year period dominated by Democrats.
So, it was not unreasonable for Warner to conclude that he needed some fresh faces. He hired 22 new employees, 19 of them Republicans.
Meanwhile, ten of the 16 Tennant team members cut from the Warner squad have filed wrongful termination lawsuits against Warner in Kanawha Circuit Court.
That's one way to try to replace lost income, but not the best. The best would be to admit that the new boss had the right to hire his own staff, then market themselves as personnel in search of policy work.