West Virginians first had to face the epidemic of addiction to opioids. Now there's an epidemic of opioid lawsuits.
Who's responsible for the first epidemic, in addition to the drug abusers, is subject to dispute. The ones responsible for the second epidemic are known.
They're attorneys and local officials looking to make some money. These are the same local officials who allowed the problem to fester for so long, then feigned outrage and indignation and started pointing fingers when they realized it might be profitable to do so.
The kingpin of the operation is attorney Paul Farrell Jr. of Greene Ketchum Farrell Bailey & Tweel in Huntington.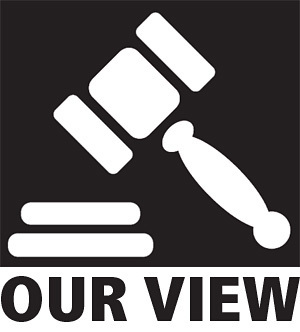 "I hand-picked six counties in southern West Virginia," Farrell said of the first cases filed against wholesale drug distributors. "Those six cases started the movement," he said. "But now we have a national consortium."
Farrell's elite team includes attorneys from Charleston-based Hill Peterson Carper Bee & Deitzler, as well as national firms such as Baron & Budd, Levin Papantonio Thomas Mitchell Rafferty & Proctor, McHugh Fuller Law Group, Seif & McNamee, Oths Heiser Miller Waigand & Clagg, Lancoine & Lancoine, Walker Law, and Burnside Law.
Expanding its turf beyond West Virginia, the attorney gangle has filed suits against drug companies on behalf of government agencies in Ohio, Kentucky, Illinois, and Alabama.
One company targeted is wholesale drug distributor AmerisourceBergen.
"We do not have access to patient information, have no capability or desire to encourage prescribing or dispensing of pain medicines, and are not qualified to interfere with clinical decisions between patients and their physicians," the company said in a statement to Law360.com. "Beyond reporting and stopping orders determined to be suspicious, we also provide daily reports about the quantity, type, and receiving pharmacy of every single order of controlled substances we distribute to regulatory and enforcement professionals."
This company and others say they are not responsible for opioid abuse, but Farrell and his team have made them the target. Expect a years-long battle.