A rich person may be described as "having money coming out of his …," but this coarse figure of speech is surely not meant to be taken literally, much less as a fiscally or anatomically accurate description of asset management.
Try telling that to Raymond Ebner.
Ebner seems to think he's found a way to sue his moneymaker and maybe make some money. He's suing the West Virginia University Board of Governors in Monongalia Circuit Court, claiming he was discriminated against because of various disabilities, among them Irritable Bowel Syndrome (IBS).
Ebner worked at the university's Transportation and Parking facility for nine years, but was terminated last November, following numerous verbal and written warnings regarding his allegedly unsatisfactory performance.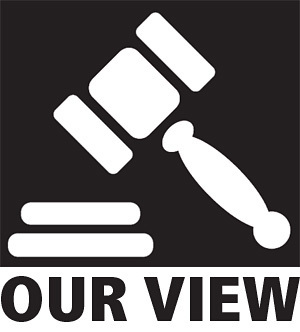 Claiming complications from IBS, Ebner requested and received intermittent medical leave in the first half of 2015. Early the next year, he applied for leave again. The Board of Governors subsequently informed him that he would need to provide documentation from his doctor to justify more than five consecutive days off.
The Board then received a letter from Ebner's doctor, asserting that Ebner suffered from insomnia and needed to be allowed to work the afternoon shift, to which request the Board acceded.
On Sept. 23 and 27 of last year, Ebner received verbal and written warnings. In October, he was warned again, this time for not answering telephones. His termination letter arrived on Nov. 14, 2016.
We don't know if Raymond Ebner's colon is spastic. We also don't know if he has insomnia, or if he's just exhausted from devoting so much psychic energy to coming up with excuses for why he can't do his job. But here's the bottom line: It seems like part of the problem may be that he spends too much time sitting on his duff.
Maybe he has hemorrhoids, too.