Remember how Darrell McGraw spent two decades as state attorney general using public funds for self-promotion and awarding contingency contracts to cronies?
Wasn't it refreshing when Patrick Morrisey changed course and began running the attorney general's office in a professional manner, restoring to state coffers all monies recovered in legal settlements?
Last October, Morrisey turned over $1 million to the state's General Revenue Fund. At that point, he had returned money to the general fund six times since taking office, in excess of $34 million.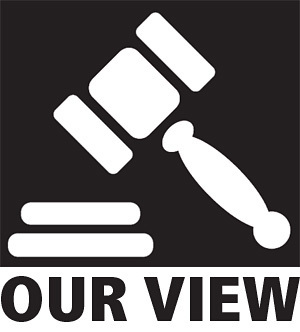 As of this week, you can add another half million to the current total.
Acting on a referral from Morrisey's office, federal prosecutors investigated and prosecuted a West Virginia state highway engineer who was accepting bribes in return for directing structure inspection work to Bayliss & Ramey Inc., a Putnam County electrical contractor.
As a result of the referral and the federal investigation and prosecution, the state engineer pled guilty to wire and tax fraud and received nearly two years in federal prison. Bayliss & Ramey and two employees of the Dennis Corporation of South Carolina also entered into agreements to resolve their involvement in the case.
Mark R. Whitt, former president and owner of Bayliss & Ramey in Fraziers Bottom, and the Dennis Corporation must pay $500,000 combined to the state as restitution. Andrew P. Nichols will pay $10,000 in restitution to the state for initiating and facilitating the scheme as manager of the Dennis Corporation's West Virginia operation.
Morrisey praised Acting U.S. Attorney Betsy Steinfeld Jividen for prosecuting the culprits and restoring $510,000 in state funds.
"Together, our offices recognize the scarcity of taxpayer dollars and the harm caused by mismanagement," he said. "We cannot stand for such behavior. I also commend my staff for referring the matter. This exemplifies what can happen when government offices work together."
Can one person make a difference? Of course – especially if he's the state attorney general.