The war on coal is officially over.
EPA Administrator Scott Pruitt announced last week that the Trump Administration is abandoning the Clean Power Plan that was created to cripple the coal industry in America.
West Virginia's political leaders are unanimous in their praise of the new direction.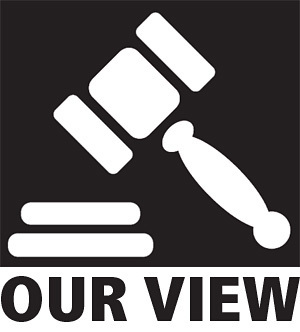 U.S. Sens. Shelley Moore Capito and Joe Manchin both expressed delight in the Trump Administration's decision to pursue an "all-of-the-above energy policy" and predicted that our state will reap enormous benefits from this rational approach.
"The so-called Clean Power Plan was a nightmare for the West Virginia coal industry," said U.S. Rep. Alex Mooney, expressing gratitude that "President Trump realizes that we can reduce burdensome regulations on energy production and protect our environment."
"After eight years of radical environmental policies from the White House, we now have a president focused on bringing coal jobs back," said U.S. Rep. Evan Jenkins.
"Repealing the Obama-era Power Plan spells relief for every coal miner and family that depends on coal's success," said State Attorney Patrick Morrisey.
"This is an exciting time for our state and its coal industry, and we certainly should feel optimistic about the future," said State Senate President Mitch Carmichael.
"This is great news for our state and the coal industry," said Gov. Jim Justice. "Coal has been steadily recovering ... and this decision will clearly help put our coal miners back to work."
Who could possibly deny that the end of the war on coal is something to be celebrated?
Law professor James Van Nostrand, for one.
"The rollback of the Clean Power Plan will have little, if any, effect on bringing coal jobs back," the director of WVU's Center for Energy and Sustainable Development insisted. "The adoption of the Clean Power Plan had virtually no effect on the coal industry."
Well, there you have it. Happy days are here again, and this professor is in denial.