When you're at the supermarket, do you open a cartons of eggs before adding it to your basket to make sure none are cracked?
Do you reach for a jug of milk at the back of the cooler, assuming it will be fresher?
Do you pick out your potatoes and other vegetables individually and avoid the ones in bags so as to decrease your chances of inadvertently buying rotten ones?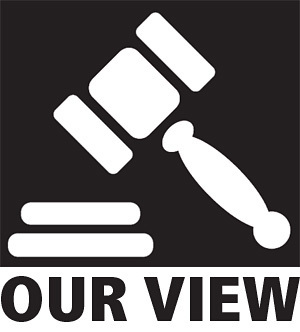 Do you check the expiration dates on products?
Cautious shoppers do all of these things, and more, but not everyone is that cautious. For the most part, however, they don't need to be. Depending on the size of the store, the volume of business, and the popularity of the products being purchased, the odds of coming across items that are still on the shelf after their expiration dates are slim.
Plus, the expiration dates themselves generally are conservative, meaning the products likely will be safe for consumption well beyond them.
The vendors and store employees who stock store shelves should, and do, regularly replace items that have been there long enough – even when they're not past their expiration dates – but shoppers still should be alert and prudent, and they should let the manager or a subordinate know when they come across products that are expired, damaged, or spoiled.
Rita C. Brock of Charleston apparently learned the hard way that she should have checked the expiration date on the bottle of Starbucks Frappucino she allegedly bought at the Walmart and consumed on Oct. 6, 2015. Brock asserts that the drink, which she claims was outdated, made her ill and forced her to seek medical treatment.
Now, two years later, she's suing Walmart and Starbucks in Kanawha Circuit Court for the pain and distress she allegedly suffered after buying and drinking a product that ought not to have been on the shelf.
Of course, if she'd checked the expiration date, she'd have known better.