"A review of our records has not revealed a written policy statement relating to the Court's practice of establishing home offices for justices." That's how our state Supreme Court's administrative counsel, Christopher Morris, responded to a FOIA request from the Charleston Gazette-Mail.
State Supreme Court Justice Robin Jean Davis responded along similar lines. "For the past 21 years, since my time on the Court, I have never heard of or seen any verbal or written policy of providing the justices an opportunity to establish a home office with furniture supplied by the West Virginia Supreme Court," she wrote. "The Justices have been provided computers and printers for off-campus use. Justices also have been provided Court cell phones."
With her response, Davis included memos from the court's financial management director, Sue Racer-Troy, and its administrative services director, Kim Ellis.
"The lack of written policies and procedures is an ongoing problem which has existed for some time," Racer-Troy wrote in her memo to Davis. "But in this case, I was not aware of even a verbal policy regarding home offices for the Justices."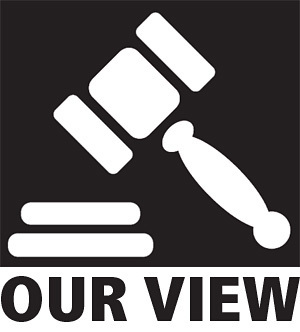 "I have been unable to identify any written, historical and/or verbal policies or practices related to the provision of furniture or fixtures purchased or owned by the court for use at a justice's home," Ellis wrote.
Justice Menis Ketchum also responded to the FOIA request. "When I came on the Court in January 2009, I was informed that the Court would provide me a home office," he wrote.
Court spokeswoman Jennifer Bundy told the Gazette-Mail two weeks ago that she considers it "entirely appropriate for Supreme Court justices to have desks and computers for their home offices due to their heavy caseload and amount of time they spend working at home."
Of course, the question is not whether such a practice is appropriate, but who should pay for it: the justices themselves or the taxpayers. A policy should be established and published so that the justices – and the citizens they work for – will know what it is.