Have you ever been invited to dine at Justice Robin Davis' home? No? Neither have we.
We hear she lays out a sumptuous spread, though, as exemplified by the dinner she hosted for circuit court judges at her home in the fall of 2013. Among the many delectable buffet items to nosh on were asparagus wrapped in prosciutto, artichoke tartlets, seared tuna on sesame crackers, pork tenderloin with apricot chutney, roasted red pepper and mushroom and artichoke pasta, and leek and pancetta and mushroom panzanella.
The event cost more than $11,000: roughly $7,000 just for the food, $1,600 for rented tents, tables, and chairs, $1,500 for floral decorations; and $900 for a shuttle service to ferry judges and other guests from downtown lodging to Davis' home and back again.
You'd think circuit judges could afford to pay their own cab fares or that the frugal ones might split the cost and share rides, especially with a nice free meal awaiting them at the end of the trip, but it was certainly thoughtful of Judge Davis to offer this amenity in addition to the lavish repast.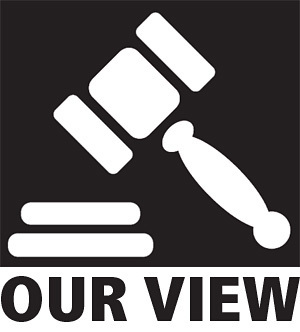 It must be gratifying to be able to be that generous and spare no expense to feed and fete your guests. Judge Davis and her attorney husband are quite wealthy, of course, and could painlessly drop $11,000 on a party, but the thing is, they didn't actually pay for it.
Maybe her invitation should have read, "Justice Robin Jean Davis cordially invites you to join her for a taxpayer-subsidized Cocktail Buffet."
You see, our state Supreme Court picked up the catering tab for that party, which means that we the taxpayers footed the bill – many of us unemployed or underemployed or working two jobs to make ends meet.
If you and anyone you know are scrimping to put food on the table, take solace in the knowledge that a wealthy state supreme court justice put your money to good use.