A dozen roses, a heart-shaped box of chocolates, dinner at a fancy restaurant – those are some of the more common gifts given and received on Valentine's Day.
Joshua Sheets of Danville might have settled for a cute little card signed in crayon by a secret admirer asking him to "Be Mine." That would have been preferable to the unique Valentine's present that the Boone County attorney did receive this year.
Make that ex-attorney. The gift Sheets received on Valentine's Days was disbarment.
Last month, on February 14th, the West Virginia Supreme Court annulled Sheets' law license following his guilty plea on federal gun charges.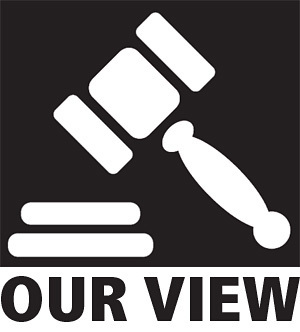 Sheets consented to the disbarment, which may not have seemed like much of a loss to him, given that he had made little use of the law license he acquired in 2011, having been much too preoccupied with criminal activity instead. In addition to stealing and selling firearms, Sheets has a history of shoplifting and drug abuse.
The Office of Disciplinary Counsel docketed a complaint against Sheets two years ago and filed a statement of charges against him on Jan. 11, 2017, noting that he had pled guilty to shoplifting charges and admitted to purchasing heroin and participating in the improper disposal of a body in the aftermath of an accidental overdose.
In September of 2016, Sheets was a passenger in a car that was involved in a high-speed chase and in which drug paraphernalia was found. That same month he was accused of fraudulent possession and use of a credit card.
A little over a month later, after a police raid on a room at the Motel 6 in Cross Lanes, Sheets was charged with conspiracy to commit a felony and transferring or receiving stolen property.
Having devoted several years of his life and considerable expense to the acquisition of a law degree and license, and having squandered it, Sheets now faces up to 10 years in federal prison at sentencing later this month.
And how was your Valentine's Day?